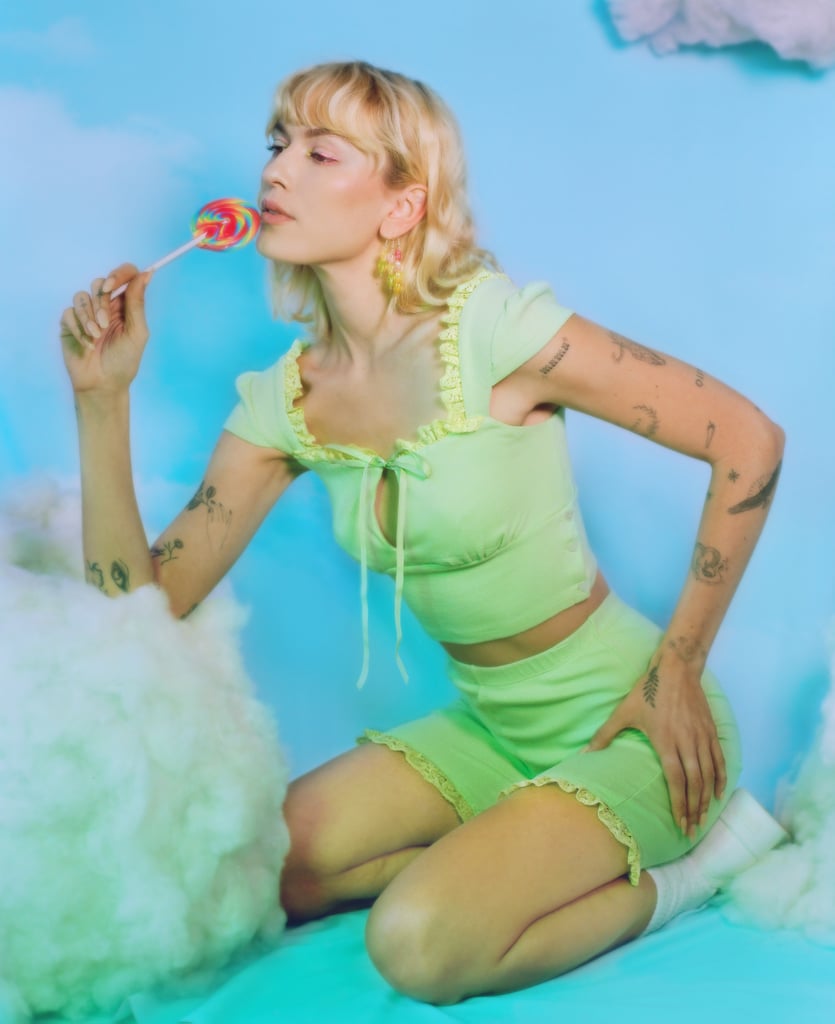 I'm a Total Homebody and Highly Recommend These Comfy Pieces From Small Brands

There's a meme going around the Internet that asks what quarantine-ers in jeans are trying to prove. I wonder the same thing. Sure, I have several pairs of jeans that are plenty comfortable, but when I'm at home, they're the last thing I want to put on. Give me all the comfy clothes! Whether it's a sweatsuit, activewear set, or oversized shirt, for me, at-home outfits are all about soft or stretchy fabrics, slouchy fits, and billowing shapes.
I naturally spend a lot of time at home (yes, I'm a Cancer and a total homebody), thus making me quite the expert when it comes to "comfies" or "house clothes" as I often refer to them. These are pieces I exclusively wear at home, save for a quick walk around the block with my dog. Whether it's an in-between look I change into post morning workout and pre a "real" outfit, an ensemble I spend the day in when working from home, or pieces I throw on for an evening of cooking and watching TV on the couch, I know my way around comfy attire.
I like to mix it up depending on what I'm doing, but of course, my mood dictates my choices, too. If I have a videoconference, I'm all about an oversized shirt or cute sweater with a pair of joggers or knitted pants. Other days, I revel a cute activewear set. It puts me in a great mood, and for some reason, high-waisted spandex really puts me in the zone both when I'm working or tidying my apartment. I love the feel of a sweater-and-leggings combo or cute sweats when I'm lounging on my couch with a glass of wine. If I'm in the presence of company (virtual or IRL), I'll level up with a sweater dress or a cozy tee-and-skirt pairing. If I'm cleaning or cooking, I often reach for a tank top, tee, or oversized polo with loose-fitting shorts. For those "in-between" outfits, like for when I'm getting ready, I love a cute PJ set, especially a short or tank version if I'm running warm. I even enjoy a nightgown! Usually a cotton or linen style in the summer.
And there you have it! All the comfy things I like to wear around my house. Even better, I've shopped out a ton of cozy options from small or independent brands I love. No matter your aesthetic or cozy preferences, I'm confident you'll find a new piece or two that's well worth adding to your at-home wardrobe.
Source: Read Full Article