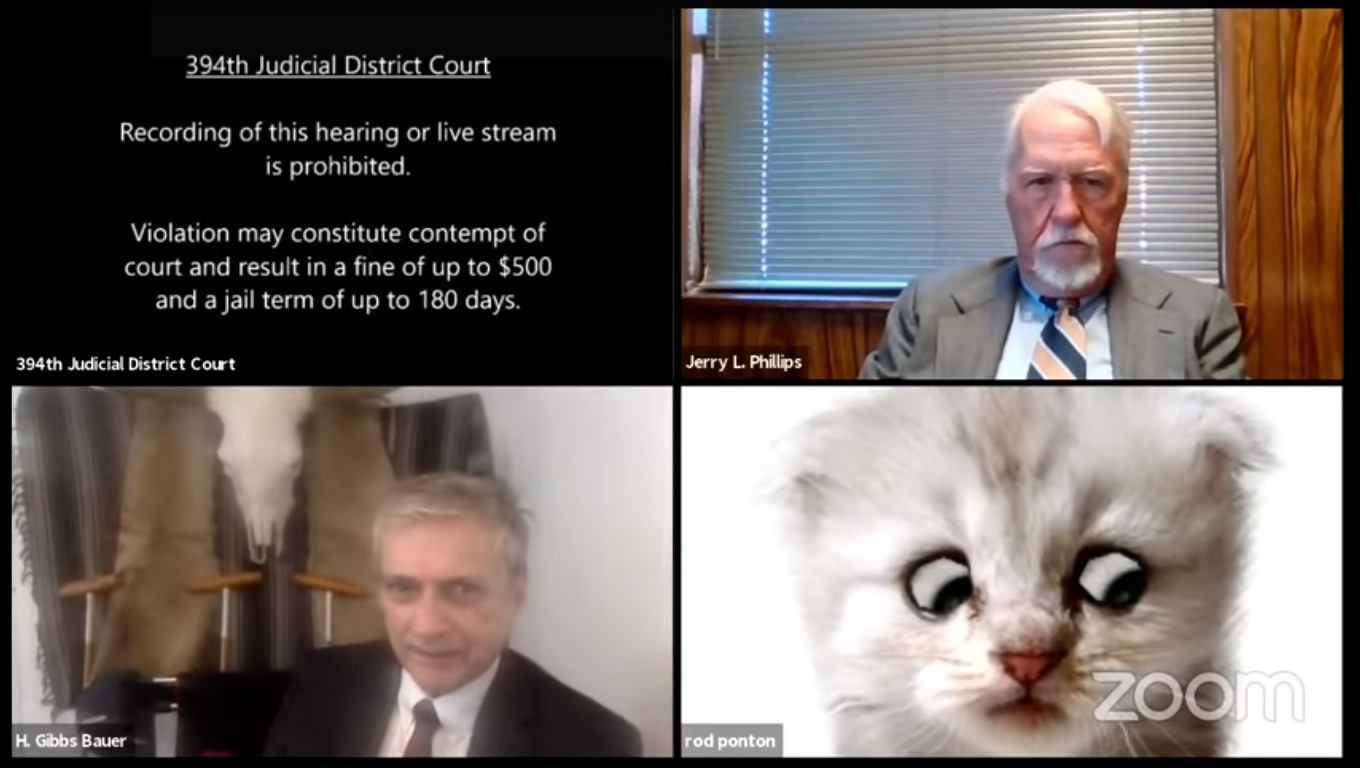 Yesterday was absolutely a dark day because of the start of Donald Trump's second impeachment trial. But something else was happening simultaneously on the internet: Cat Lawyer. A judge in Texas posted a video of a Zoom mishap with a virtual hearing. One of the lawyers, Rod Ponton, was allegedly using a computer not his own – an unlikely story, but whatever – and the computer had a cat filter on it, rendering Ponton into a fluffy, sad-eyed kitten for a legal hearing.
Judge Roy B. Ferguson has the patience of a man who has seen it all, from cat filters to Photoshop disasters to Snapchats gone awry. The funniest parts are honestly when Cat Ponton's eyes look downward to an "oh sh-t" and then the down right insistence of "I'm prepared to go forward with it. I'm here live. I'm not a cat." The kitten was prepared to represent his client!!
Vice reached out to Ponton and his excuse was: "Oh, that was just a mistake by my secretary. I was using her computer and for some reason she had that filter on. I took it off and replaced it with my face. It was a case involving a man trying to exit the United States with contraband and contraband cash. All it was was a mistake. It was taken off and we had the hearing as normal." Likely story, blaming the secretary.
And because we can't just enjoy Cat Lawyer without finding out something horrible about him, here you go.
I reported on him in 2014, when he was a local prosecutor used the power of his office — and roped in federal law enforcement — to harass a former lover. https://t.co/fIuK4hbHfJ
— Anthony L. Fisher (@anthonyLfisher) February 10, 2021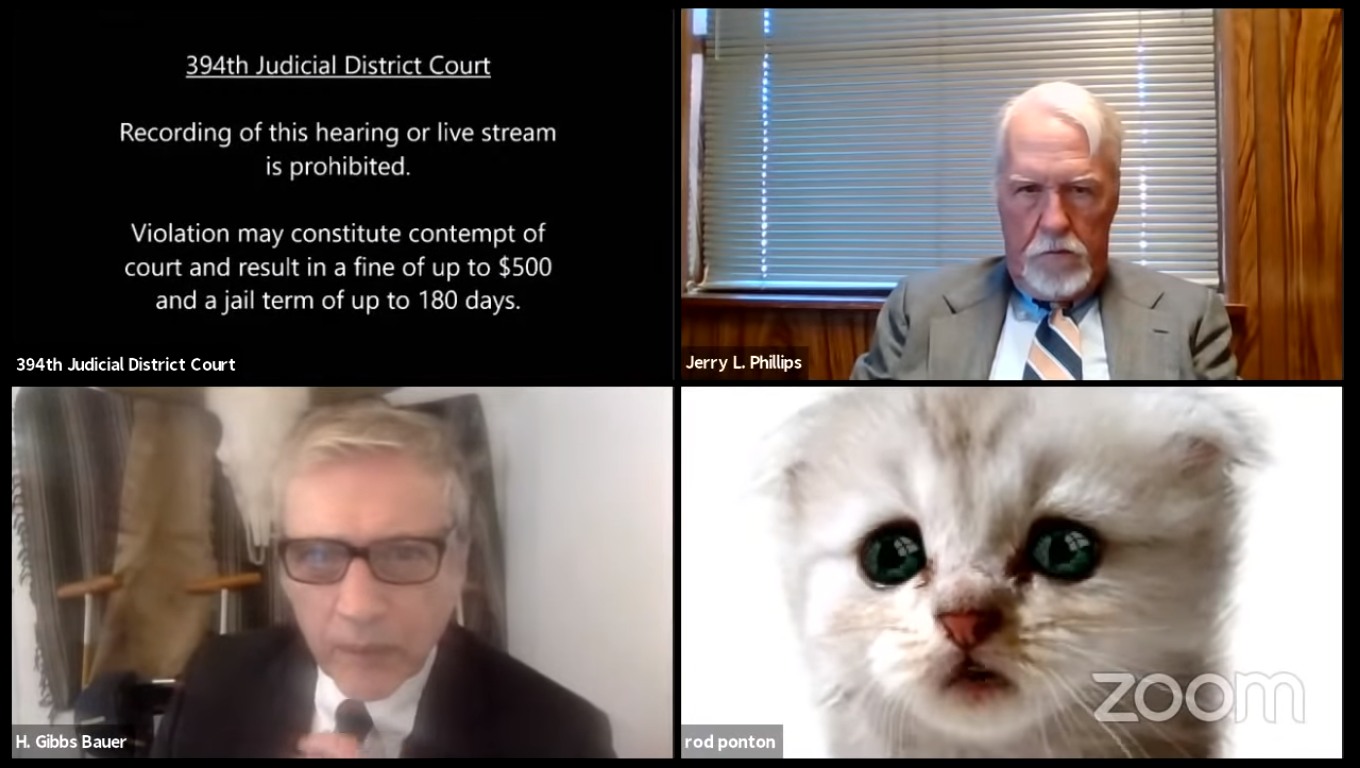 Screencaps courtesy of video.
Source: Read Full Article