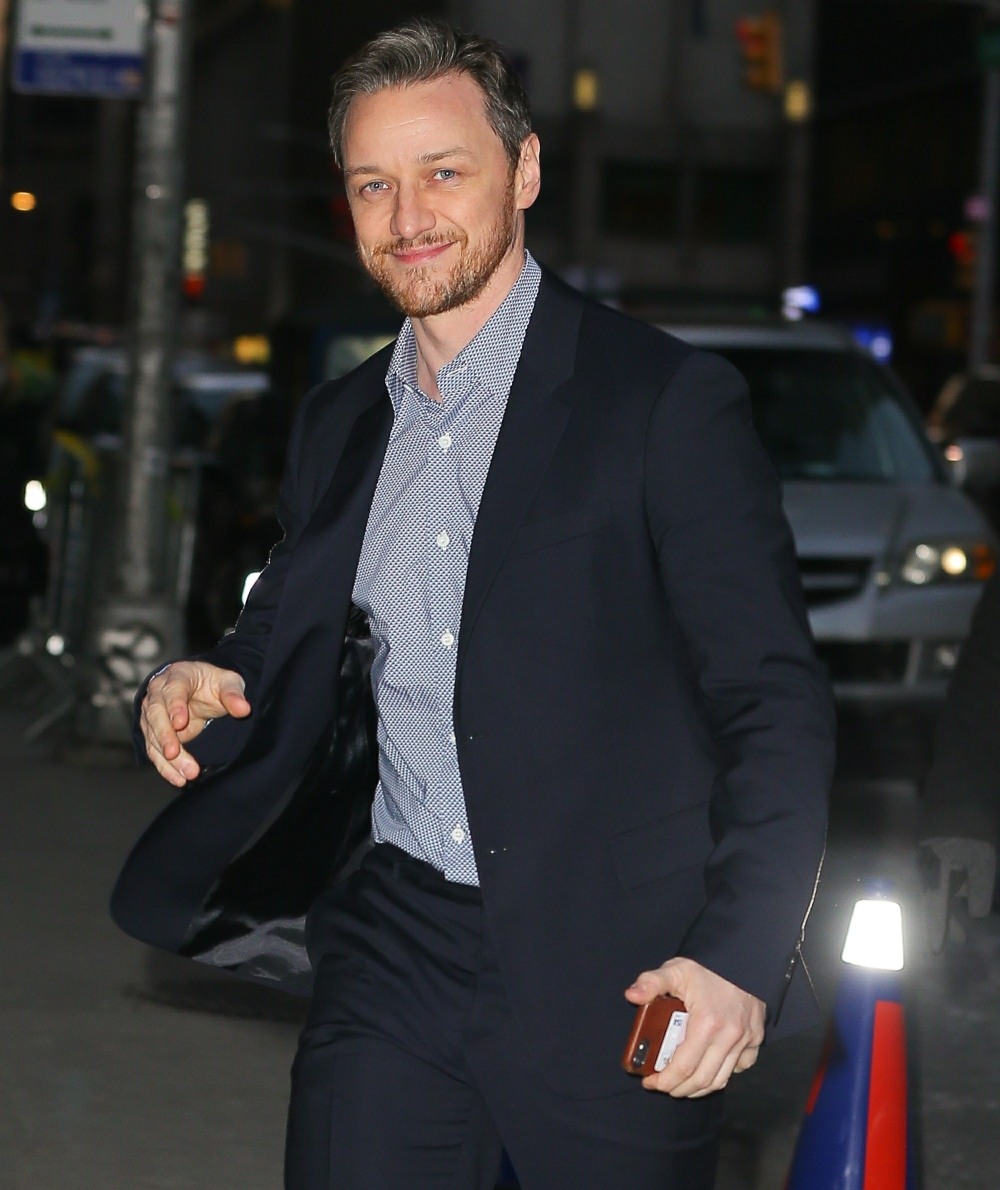 Hospitals from Italy to China to America are having huge problems with their equipment, or rather, their lack of proper equipment, from having enough masks and gowns to having enough ventilators for the surge in coronavirus patients. It shouldn't be like this in any country, and it's especially dire to see Western countries so ill-prepared for this kind of pandemic. Private citizens have been stepping up to fill in whatever void they can, through donations or work or time or whatever. James McAvoy has announced a donation to UK hospitals for equipment:
James McAvoy has donated £275,000 ($340,000) to help purchase equipment for health service staff treating coronavirus patients. The money was given to the crowdfunding campaign Masks for Heroes, set up by a group of U.K. doctors to raise money to buy personal protective equipment (PPE), such as masks, visors and gloves for NHS staff, helping push the total so far to £700,000 ($868,000), according to McAvoy, and more than three times the initial target of £200,000 ($247,000).

"We've all heard stories about doctors and nurses having to buy their own personal protective equipment from the internet or DIY stores, and the products aren't good enough and frankly neither is that situation," he said in an Instagram video. "Not only does it put the doctors and nurses at risk of contracting COVID-19 themselves, but it puts them at a higher risk of passing it on to their patients, or their patients family and giving them COVID-19. This situation is truly urgent, and time is of the essence."

McAvoy also took time to praise the health workers at the NHS who he said were "fighting a war" against COVID-19. "Thank you so much to the NHS for everything you've done for me in my life," he said. "You've been there since the day I was born. You've saved my life in the past and, who knows, you may save my life again in the future. And I'm so glad we're trying to raise some money to help save your lives going forward."
[From THR]
I'm including the Instagram video below, because I love listening to his Scottish accent. It's an extremely worthy cause. I still feel like… Jesus, it shouldn't be up to private citizens to make donations so that doctors can get masks. How were all of our governments so unprepared?
LINK IN BIO. #masksfornhsheroes #masks4nhsheroes #protectthenhs #frontline #nhs #stayathome #coronavirus #covid19 @crowdfunderuk #thankyounhs
Photos courtesy of Backgrid.
Source: Read Full Article