Kendall Jenner is keeping busy in a variety of ways while social distancing.
During a recent Instagram Live chat with friends Justin and Hailey Bieber, the supermodel opened up about the fun activities she's been doing to keep herself entertained during the coronavirus pandemic.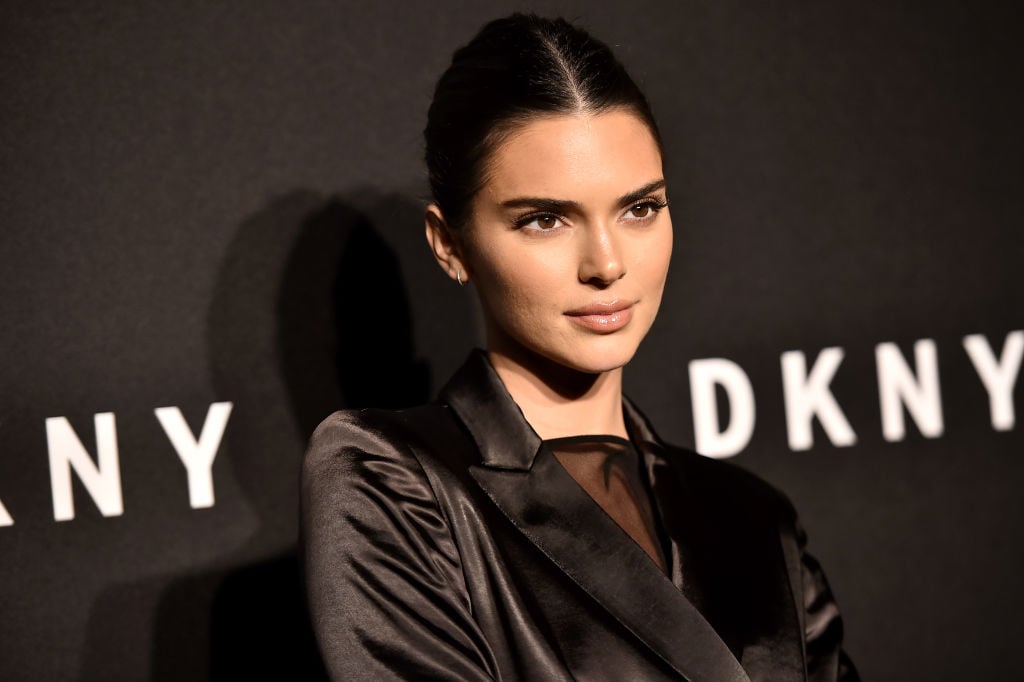 Jenner's days consist of staying off screens
Since everyone is still being warned to stay home and social distance to slow the spread of the coronavirus, many are continuing to find ways to stay entertained.
While a lot of people's daily routines now consist of Zoom calls, live-streaming, and playing games, Jenner has been embracing her creative side as she self-quarantines.
On Apr. 5, the supermodel caught up with BFF Hailey Bieber and Justin Bieber on Instagram Live to talk about her at-home activities.
After Jenner and Bieber reminisced about the start of their friendship — the models revealed that they become close friends after Kendall moved to NYC in her early modeling days — the Keeping Up With the Kardashians star dived into her social distancing practices.
While the Biebers revealed that they're self-isolating in Canada, Jenner shared that she's self-quarantined in her LA home with a close friend and her dogs.
When asked what activities she's been doing to stay entertained, the supermodel told the Biebers that she's taken up different hobbies so that she can "stay off screens."
"I've been honestly trying as much as I can to stay off screens, and like I have dove into some shows and movies and stuff. Last night I watched The Last Song," she said, referencing the 2010 film starring Miley Cyrus.
Jenner went on to share more of her daily self-isolation routine, which consists of walks outside, tie-dying, painting, and reading.
"I usually wake up in the morning, and I take my dogs for a walk. I've been quarantined with my one friend Tiffany for the whole time," Jenner shared. "She coincidentally ended up coming to stay with me a week before things got really crazy. We go for safe walks every morning, very safe walks obviously, and then… I got into tie-dying the other day, so I've been tie-dying and painting, reading a lot."
The Kardashian-Jenners have been keeping their distance from each other
As Jenner continues to keep herself entertained while social-distancing inside of her LA home, her family has also been finding different ways to keep themselves busy during the coronavirus outbreak.
Since they are spending time apart to combat the virus' spread, each member of the Kar-Jenner clan has provided their own entertainment while self-isolating.
Just like her older sister, Kylie Jenner has been finding fun ways to stay busy while on lockdown with daughter Stormi.
So far, the makeup mogul has done different puzzles, baked, watched movies, played with sidewalk chalk with Stormi, and has even gone on a natural beauty journey after quitting hair, nail, and lash extensions while social distancing.
As for the rest of the Kardashian-Jenners, sources previously revealed that "everyone is still staying at home," as they continue to spend time apart.
"The sisters and Kris [Jenner] took a few weeks total break from each other," the source told People. "Now, they practice social distancing, but Kim [Kardashian West] has had Kris over at the house a few times."
Though they miss seeing each other, the famous bunch know how important it is to keep their distance and are only maintaining contact through Zoom calls and their group chat.
But despite not being around one another, it appears that the Kardashian-Jenners are making the most of their time at home as they're continuing to find ways to stay entertained amid the coronavirus pandemic.
Source: Read Full Article