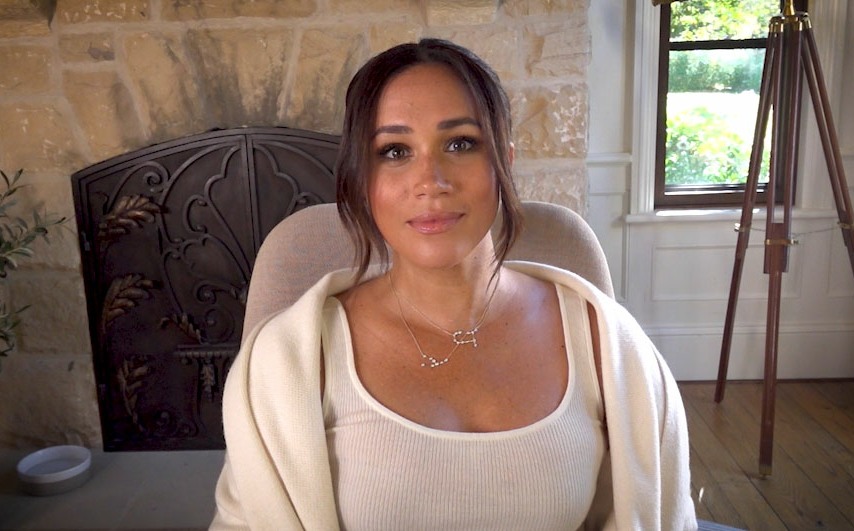 On Monday, August 9th, Virginia Giuffre filed her federal lawsuit against Prince Andrew for sexual abuse and rape, in association with Jeffrey Epstein and Ghislaine Maxwell's human trafficking operation throughout the 1990s and early '00s. Since the lawsuit was filed, the British press has done the absolute MOST to talk about the Duke and Duchess of Sussex. It's been completely obvious, and they're not hiding it at all. During Duncan Larcombe's appearance on True Royalty TV's Royal Beat, Larcombe said many words about Harry and Meghan including a rather gaudy reference to the Sword of Damocles. I'll give Duncan Larcombe credit for something other than being racist and sexist: he got me to read the Wiki page for Damocles. I always thought it was a reference to a Greek myth, but no, its origin is Roman, based on a story told by Cicero.
The Duchess of Sussex launched her new 40×40 initiative, intended to encourage people to commit to giving 40 minutes of their time to support women going back to work, in a video message filmed in her and Harry's Montecito home, shared on her 40th birthday last week.

Duncan Larcombe suggested the campaign is ill-judged, adding: 'She has left behind her a trail of devastation, on the Markle side, and now on the Windsor side. I don't want to see her lecturing young mums having to go back to work from inside her $11million LA mansion… This initiative is nonsense, she should be spending her time trying to build bridges with the very people that she and Harry have betrayed.'

He added that the issue of the Duke of Susssex's much-anticipated book is also looming over the Windsors. Duncan described the pending publication as 'like a sword of Damocles hanging over the Royals now…We mentioned the Queen's Platinum Jubilee and we don't know if it is going to be timed to come out on the day that the nation is supposed to be paying tribute to the Queen. I always laugh, if [Princess] Eugenie is helping with the book, let's just hope for her sake that does not mean that she too does not have to live in exile when the rest of the Royal Family are all offended.'
[From The Daily Mail]
Is the reference to the sword of Damocles appropriately applied? The sword is supposed to represent the tenuousness of power, uneasy lies the head who wears the crown. Larcombe is saying that Harry's memoir is hanging over the Windsors' heads by a thin thread, ready to drop at any moment. If that's how they see it, well, they f–ked around and now they're finding out. They should be scared.
As for what he says about Meghan leaving behind "a trail of devastation" – please, I'm begging these dumbf–ks to stick to one narrative. Either you guys wanted her to leave or you didn't. Either she was the worst thing to ever happen to the UK or you're still copying everything she does. Either she didn't know her place or she was important enough to rock the monarchy to its very core. And she's not "lecturing moms" about going back to work. She's actively encouraging mentorship for those who want it. It's better than Kate lecturing moms about early years and telling them that if their children grow up poor or in single-parent homes, the kids will grow up to be dysfunctional adults, addicts or mentally ill.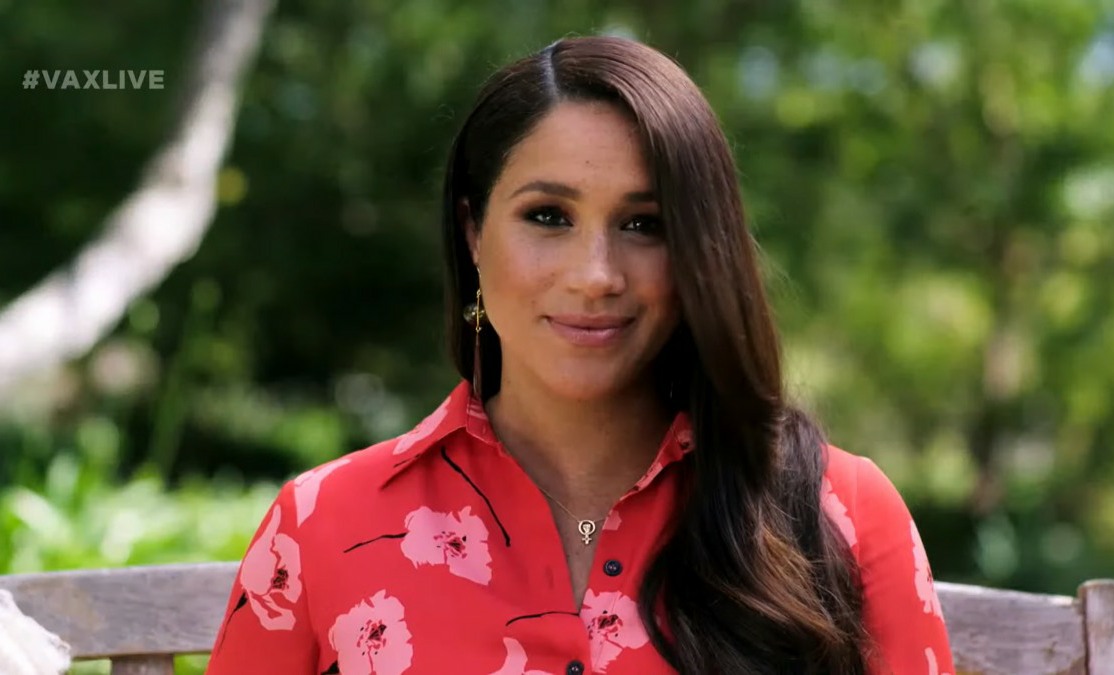 Photos courtesy of Avalon Red, Vax Live, Archewell.
Source: Read Full Article