video
Joe Manchin shames federal government's wasteful spending: 'We have not been fiscally responsible'
Sen. Joe Manchin, D-W.V., speaks with Maria Bartiromo about government spending and Biden's dependence on China to implement a green energy agenda.
Sen. Joe Manchin, D-W.V., said he is in the process of setting up a meeting with House Speaker Kevin McCarthy, R-Calif., to rein in the federal government's wasteful spending and to focus on possible permitting rules that could potentially open West Virginia's Mountain Valley Pipeline.
"I think what we have to do is realize that we have a debt problem," he told "Sunday Morning Futures" anchor Maria Bartiromo at the Davos 2023 summit.
"All we're saying is, should we not make sure we all recognize how we got there? How we prevent from going further?"
Bartiromo noted that Republican lawmakers' wishes to revert to 2022 spending levels could signal a $75 billion cut for defense funding, but Manchin remains "committed" to making sure Ukraine had the tools needed to wade through its war with Russia.
DAVOS HIGHLIGHTS: INTEL CEO, LARRY SUMMERS, DAN YERGIN AND SEN. MANCHIN
Sen. Joe Manchin, D-W.Va.speaks on a panel at the World Economic Forum in Davos, Switzerland Tuesday, Jan. 17, 2023. The annual meeting of the World Economic Forum is taking place in Davos from Jan. 16 until Jan. 20, 2023. (AP Photo/Markus Schreiber) (AP Photo/Markus Schreiber / AP Newsroom)

He also said cutting defense is an idea discouraged by both sides of the aisle.

"We need it more than ever right now with the geopolitical unstableness of the world," he said, acknowledging the "challenges" the U.S. faces against a rising threat of Chinese aggression.

"The United States is the only identifiable superpower in the world, basically, because we are the only defender of freedom and democracies…" he said. 

SEN. JOE MANCHIN ON DEBT CEILING DEBACLE: 'WE HAVE NOT BEEN FISCALLY RESPONSIBLE'
House Speaker Kevin McCarthy, R-Calif., speaks during a television interview as the House considers President Joe Biden's $1.85 trillion-and-growing domestic policy package, at the Capitol in Washington. (AP Photo/J. Scott Applewhite / AP Newsroom)

Manchin told Bartiromo, Sunday, that he believes the Biden White House will come to the table and look for areas to cut spending amid the debt ceiling debacle that rocked Washington, D.C. last week and sent speculations of a government shutdown swirling across the nation.

"Everybody knows we cannot default on our debt… Let's talk about the states. I was the governor of West Virginia. We have balanced budget amendments. At the end of the year, it had to be balanced. Every week, we would sit down with our finances and find out what adjustments we had to make, and we would make small adjustments during the course of the year."

The Democratic senator said the federal government's role is more complicated than the roles of individual states, but said Washington can still be "fiscally responsible."

MANCHIN APOLOGETIC FOR SLAMMING 'OPEN PRESS SYSTEM' AT DAVOS PANEL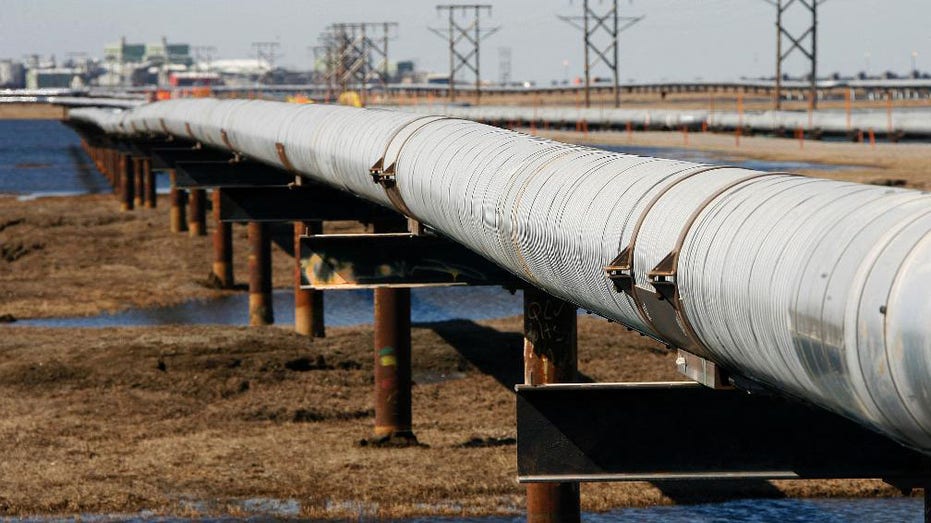 Oil pipeline (iStock)

The Chairman of the Senate Energy and Natural Resources Committee shifted to energy production during the segment, criticizing Biden's push for Iranian oil.

"I went absolutely crazy when I saw that the administration was looking at Iran to produce more oil, lifting their sanctions," he said, slamming the nation as the "most prolific terrorist supporter in the world."

He went on to criticize the administration's additional push for Venezuelan oil while neglecting to seek increased production from domestic suppliers.

"We have the ability to be energy independent…. [the Inflation Reduction Act] was designed for energy security, for the superpower of the world not to depend on foreign supply chains, for us to run our country and to help our allies around the world as they need it. That's what it's based around, but it was sold as an environmental bill. 

GET FOX BUSINESS ON THE GO BY CLICKING HERE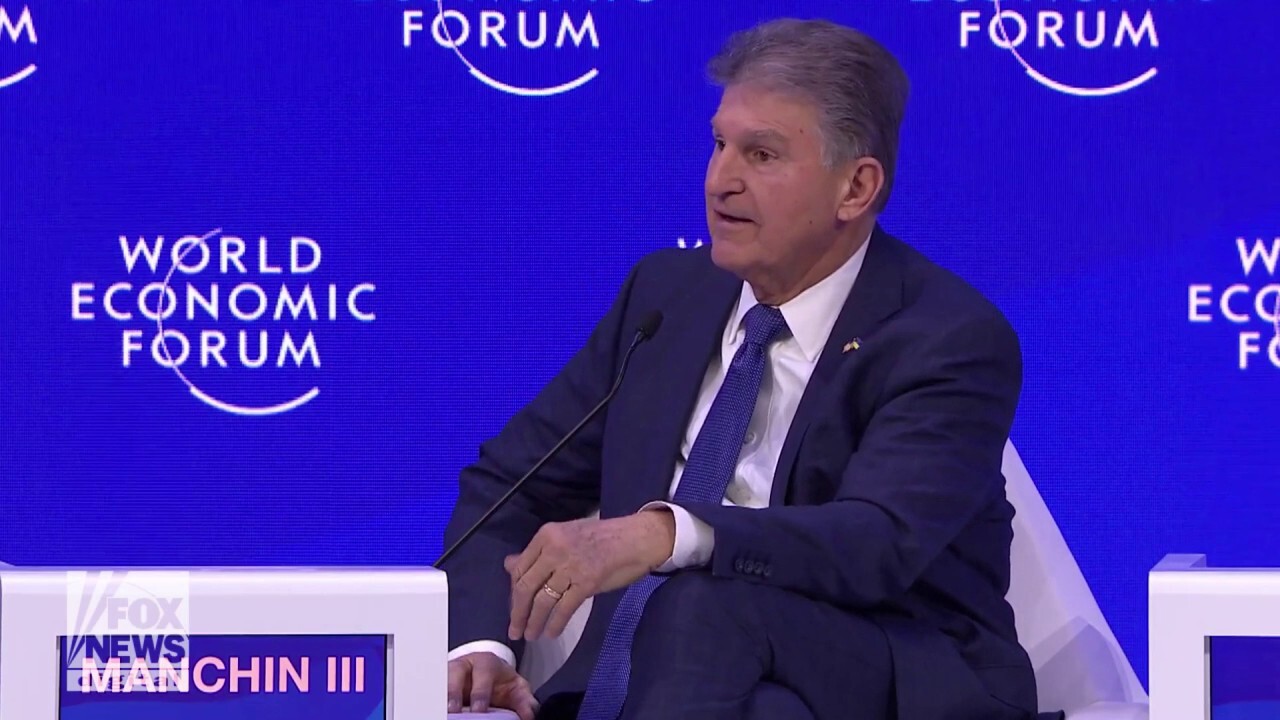 video
Sen. Joe Manchin swipes 'open press system' at the World Economic Forum
At the World Economic Forum in Davos, Switzerland, Sen. Joe Manchin, D-W.V., slammed the "open press system" in the U.S. during a panel discussion with other American politicians. 

Source: Read Full Article