The eldest child of Kim and Kanye West shows off her impressive makeup skills as she transforms her famous mom into the fictional yellow creature in 'Despicable Me'.
AceShowbiz -North West has given Kim Kardashian a makeover. But instead of prepping her famous mom for a glamorous appearance she is used to be seen, the 9-year-old gets playful as she applies silly makeup on the reality TV star.
In a new TikTok video, Kim lets her daughter use her face as a canvas as North turns her into a Minion, the yellow cartoon character from "Despicable Me". North first applies a base makeup on Kim's face before painting the SKIMS founder's face bright yellow.
The eldest child of Kim and Kanye West also draws on a pair of the Minions' iconic goggles and completes the look with a shimmery blue lip color. At the end of the video, the mother of four lounges on a couch in an all-denim robe and throws the peace sign to show off the finished look by her daughter. She captions the video simply with, "Mommy Minion."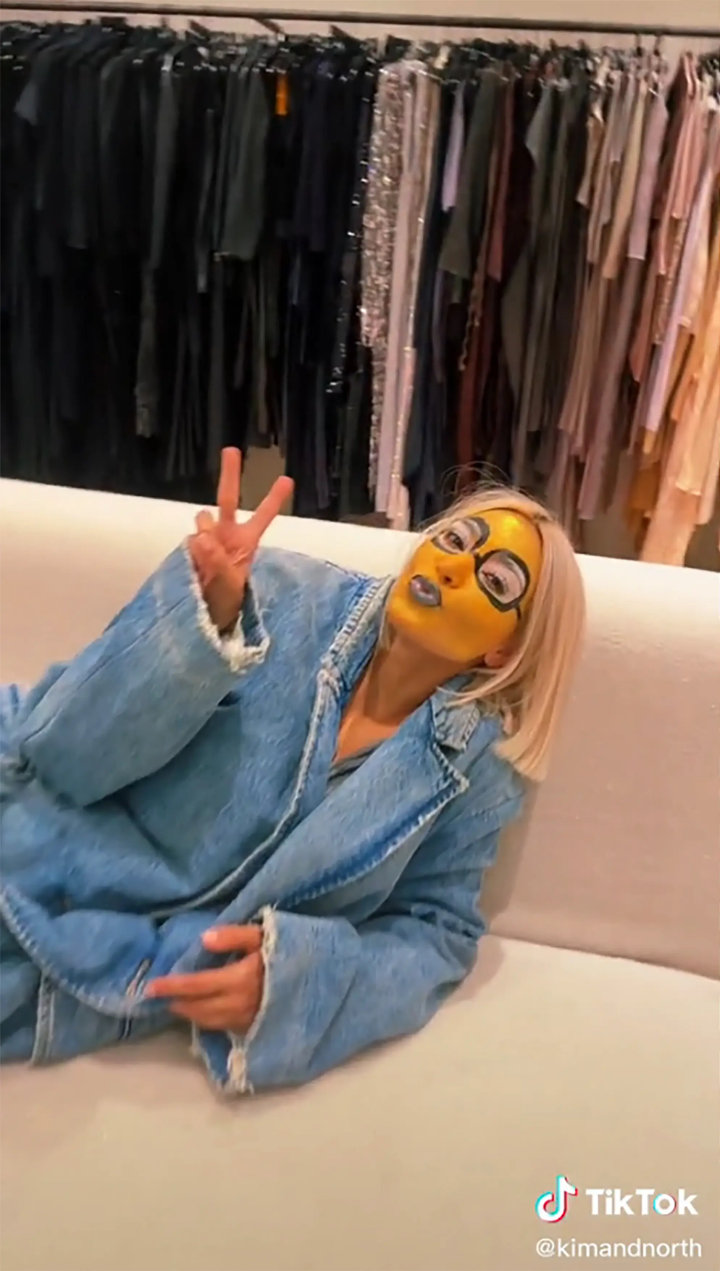 Kim Kardashian turns into a Minion with a makeover by North West.
This isn't the first time North has shown off her impressive makeup skills. The girl has previously done Christmas makeup and transformed herself and her mother into an emo girl.
In June, Kim talked about her daughter's interest in special effects makeup and how her hobby inspired the theme of the big, creepy celebration that she requested for her birthday. "So, she's really into special effects makeup," the 41-year-old said during an appearance on "The Tonight Show Starring Jimmy Fallon".
"She does really good wounds and scars ..she's really good at it," the girlfriend of Pete Davidson went on gushing over her eldest child. "So, she was taking classes. So, she wanted to have a spooky wilderness-themed birthday party. So, I took them out camping in the wilderness."
"The Kardashians" star admitted that she doesn't quite know how North became fascinated with special effects makeup, "but I got her a teacher to show her and got all of the supplies." She further shared about the birthday celebration, "She wanted to teach her girlfriends. We took about eight kids, eight girls, and we went camping in the wilderness."
Source: Read Full Article