As we all know, Prince Harry and Meghan Markle are currently living in California with their adorable family. These two made the move after first relocating to Canada as a result of stepping away from their senior royal duties—but apparently they originally had an entirely different location in mind: New Zealand!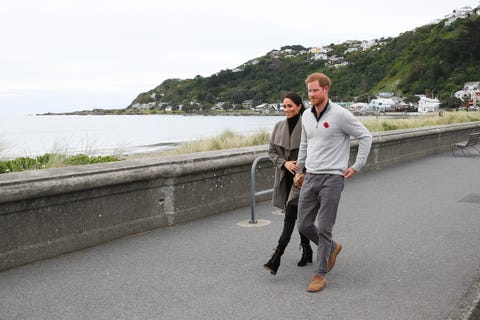 Governor-General Patsy Reddy, who is Queen Elizabeth's representative in New Zealand, told the Associated Press that Meghan and Harry talked to her about the possibility moving in 2018, when they were visiting on tour.
Reddy said she didn't feel the couple had made a formal request, and that it was more of a casual discussion—but as the AP notes, this does indicate that Meghan and Harry were thinking of moving well before they actually did, and as early as ~six months after their marriage. The outlet also notes that the Sussexes mentioned in their Oprah interview that they'd initially told the royal family that they'd be willing to move to a Commonwealth county while taking a step back. They explained at the time that the request was denied—which could be why they ended up moving to the United States instead!
Source: Read Full Article