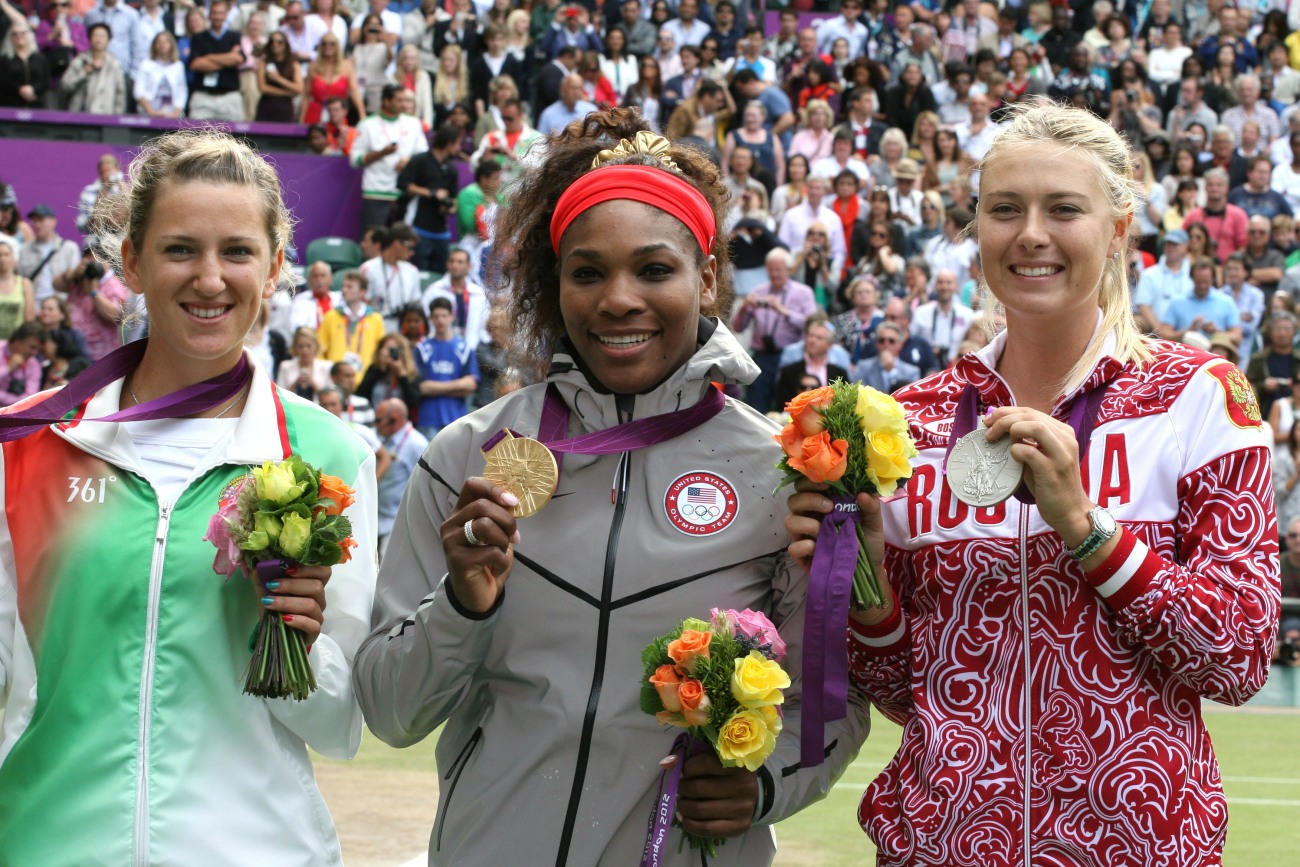 Serena Williams is one of the most "medaled" Olympic tennis players of all time. She's won three Olympic gold medals in doubles with her sister Venus, and she won one Olympic gold medal in singles, at the 2012 London Olympics (on her best surface, grass). Serena has played at every summer Olympic Games (except one) since 2000 in Sydney, which was her first gold medal in doubles. At her last Olympic games in Rio 2016, she lost early in singles and doubles (Venus stayed and ended up winning a medal in mixed doubles). My point? It's the end of an Olympic era, because Serena was qualified to play the Tokyo Olympics, but she's choosing not to.
Serena Williams, a four-time gold medalist, indicated on Sunday at Wimbledon that she would not play in the Olympics in Tokyo next month.

"I'm actually not on the Olympic list," she said. "If so, then I should not be on it."

The decision was not unexpected. Williams had expressed hesitancy about playing in Tokyo in part because of the travel restrictions that might have prevented her from taking her daughter, Olympia, with her to the Games.

"I would not be able to go function without my 3-year-old around," Williams said earlier this season. "I think I would be in a depression. We've been together every day of her life."

Olympic officials have not made it publicly clear what exceptions might be made for athletes who wish to go to Tokyo with their children. It was unclear on Sunday whether that was the decisive factor for Williams, 39, who is set to play at Wimbledon for the 20th time.

"There's a lot of reasons that I made my Olympic decision," she said at a news conference. "I don't feel like going into them today. Maybe another day. Sorry."
[From The NY Times]
She did indicate a few months ago that the "no families" pandemic rule would affect her decision, although I do think that certain accommodations probably could have been made if Serena was hellbent on going. Meaning, she probably felt like she has been there, done that, and she doesn't want to spend the summer acclimating herself to a different time zone without her daughter, only to lose early anyway. Venus hasn't said whether she plans to go to the Olympics, but this means that the Williams sisters won't be playing doubles at an Olympic games, only the second time in twenty years (the first was in Athens). Venus might end up going and playing mixed doubles again.
Also, with Wimbledon starting today, I know Serena is probably solely focused on that and "getting to 24" and all of that. But I watched her pre-Wimbly press conference and holy hell, something is going on with her. Serena plays her first match tomorrow on Court 1… not Center Court. Disrespectful. Interested in seeing her Wimbledon kit though.
Embed from Getty Images
Embed from Getty Images
Photos courtesy of Getty, Avalon Red.
Source: Read Full Article