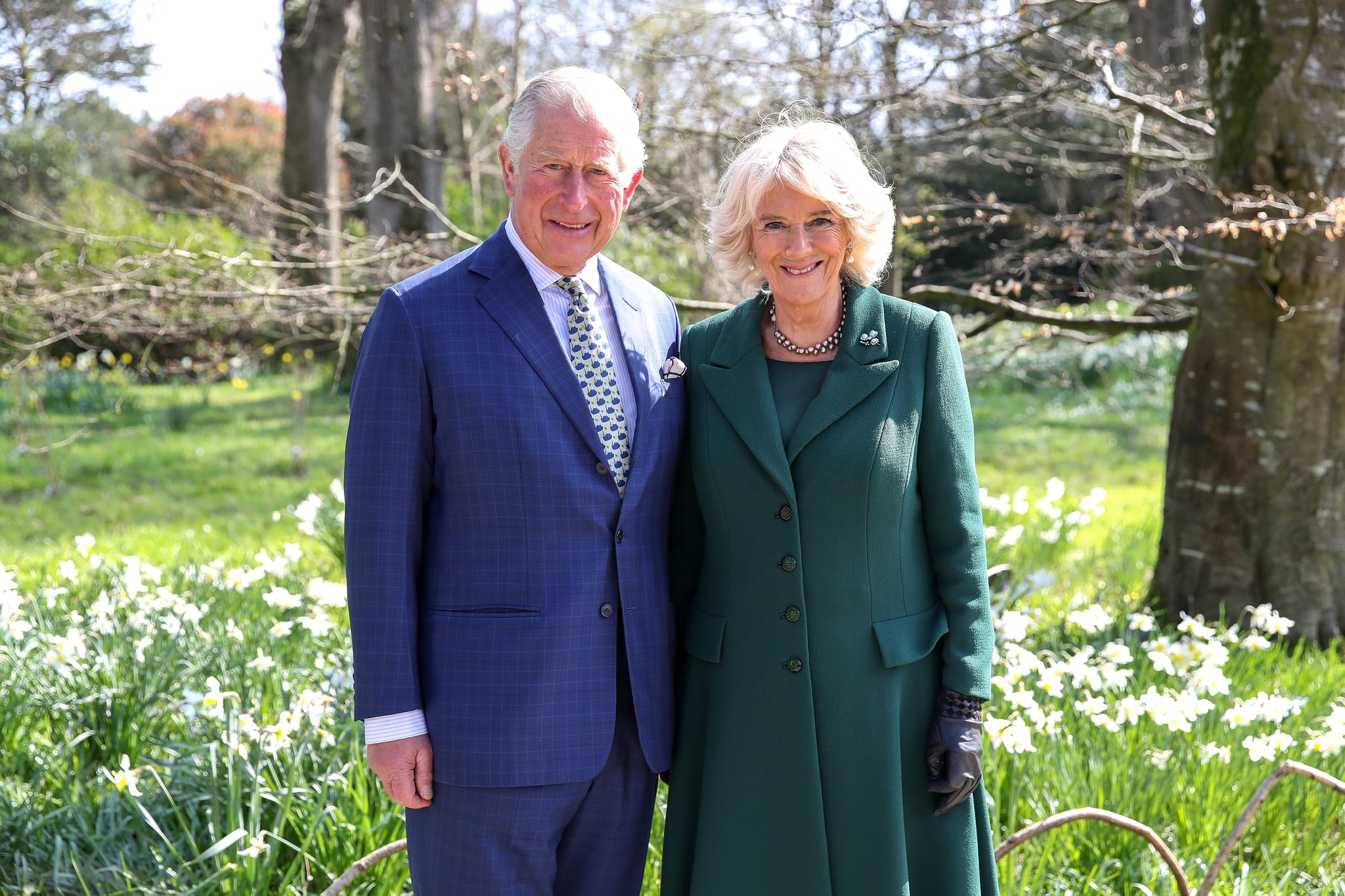 Netflix's "The Crown" is known as a dramatization of the British royal family's private lives. Though the period drama isn't 100 percent factual in its events, it does largely depict notable real-life references — including a small detail about King Charles III's relationship with his wife, Queen Consort Camilla.
The fourth season of the Netflix series, which premiered in 2020, covers the famous love triangle between Charles, Camilla, and Princess Diana, who died on Aug. 31, 1997. While some viewers may have watched the season knowing the broad strokes of it, others might not know one bit of trivia the show reveals: Charles and Camilla's nicknames for each other, which were apparently "Fred and Gladys." As far as secret nicknames go, those are pretty unusual, but there's a simple story behind them.
A 2005 Slate article, written ahead of Charles and Camilla's wedding, provides a brief explanation for the odd pet names: "Fred" and "Gladys" are the names of two characters from "The Goon Show," a surrealist radio comedy show from the 1950s that Charles reportedly loved. "Fred" was a character who "disappeared from right under his mother's nose" — perhaps a sly reference to Charles's complicated relationship with his own mother? "Gladys," meanwhile, was known for the catchphrase, "Yes, darling!"
As in "The Crown," Diana reportedly learned about Charles and Camilla's code names for each other at some point, although it's not quite clear how she put it together. One rumor, also shared by Slate, involves Diana finding a bracelet that Charles had bought for Camilla, engraved with "GF" in an apparent reference to their secret names for each other, or to the nickname "Girl Friday."
Interestingly, although the use of their nicknames is something of an accepted bit of popular trivia, insiders have disputed the claims over the years. Charles's biographer, Howard Hodgson, wrote in his 2007 book "Charles: The Man Who Will Be King" that the "Fred and Gladys" fiasco was just a product of Diana having an overactive and jealous imagination. After seeing a bouquet of flowers that was supposedly sent from Charles to Camilla, Hodgson says, "Diana claimed that with [the bouquet] there was a message that used what she imagined were the couple's former pet names for each other – 'To Gladys from Fred'… [but] no one can be found to verify these pet names." In all fairness, though, pet names don't tend to be something that others outside the couple involved can confirm.
At this point in time — around 1981 — there was some debate as to whether Charles and Camilla were still involved, or whether they'd agreed to end their relationship so Charles could make a real effort to make his marriage with Diana work. By the mid-1980s, though, it was pretty much an open secret that Charles and Camilla were either still together or back together, as Charles and Diana's marriage imploded.
Source: Read Full Article