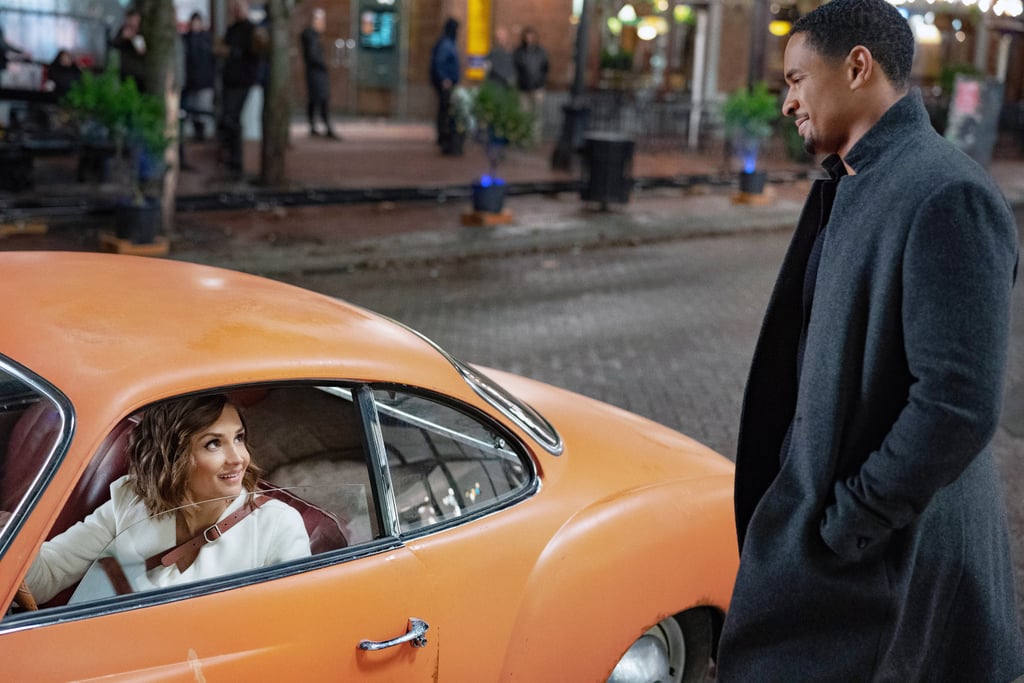 41 Unfiltered Thoughts on Netflix's Supercheesy Rom-Com Love, Guaranteed

There isn't much that'll stop me from watching a romantic comedy, not even the pure cheesiness of the premise. Netflix's latest offering to the rom-com hive stars '90s-movie royalty Rachael Leigh Cook and comedic genius Damon Wayans Jr. Their flick Love, Guaranteed follows Nick as he hires lawyer Susan to sue a dating site due to a lack of matches. Though Nick is attractive and charming — in a snarky self-assured kind of way — he's made it through 986 dates without finding love, which the dating app guarantees. Susan, who has been working cases pro bono and sorely needs the cash, takes on the case, even though she thinks Nick is an opportunist who's using a loophole to scam lifestyle guru Tamara Taylor for money.
Obviously, things start to heat up between the two as the case becomes more complicated and they eventually find love outside of the dating app. In typical rom-com fashion, the two are kept apart due to Susan's worries about winning the case, but they figure their lives out enough to nab their happy ending! If you're into Netflix's usual brand of cheesiness, like The Lost Husband, this is definitely the film for you! Keep reading for all the unfiltered thoughts I had while watching Love, Guaranteed on Netflix.
Source: Read Full Article