The on-again, off-again nature of many celebrity relationships is a hot topic these days. Everyone knows that Selena Gomez and Justin Bieber dated multiple times, and are quick to point out which songs are about the other. But when it comes to Gomez's other high-profile past relationship, things aren't as cut and dry. Why did Gomez recommend a song by the Weeknd to her fans? And are the two friendly?
Selena Gomez and the Weeknd dated back in 2017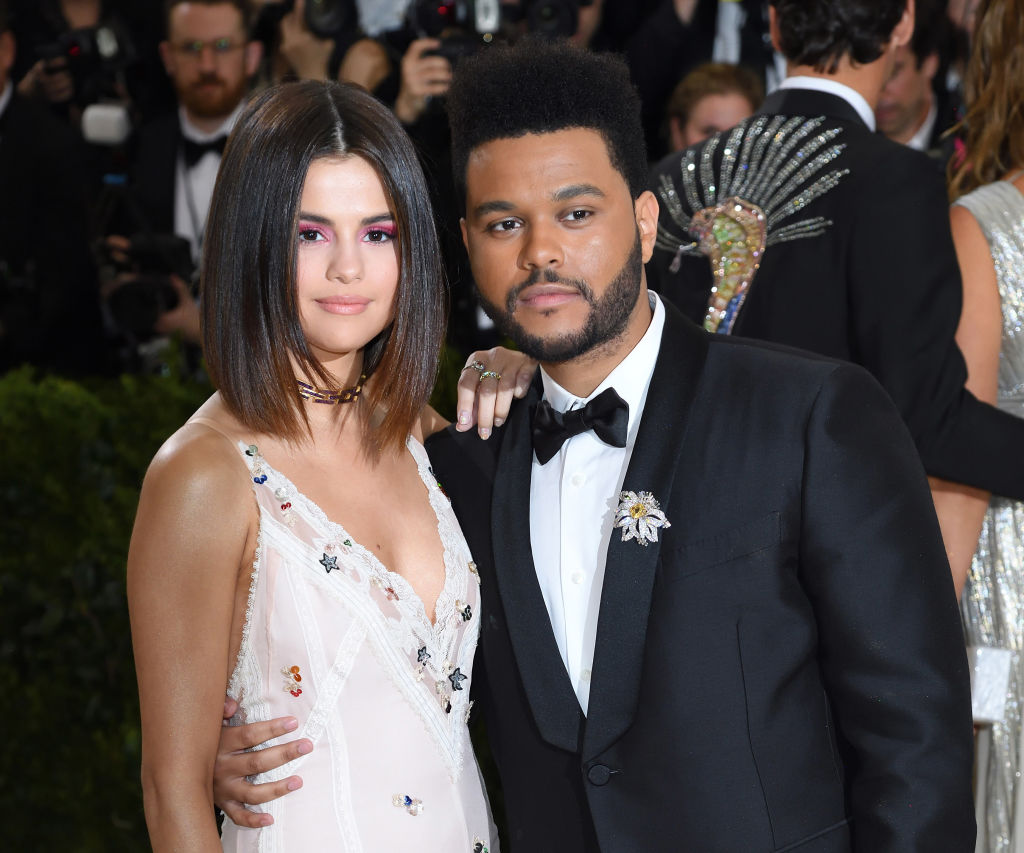 For those who aren't familiar with their relationship, here's a brief recap. Gomez and The Weeknd (Abel Tesfaye) were first linked in 2017. They knew each other prior to this, having both performed at the 2015 Victoria's Secret Fashion Show. (At that time, The Weeknd was dating model Bella Hadid, while Gomez may or may not have been with Bieber.)
In early 2017, months after The Weeknd and Hadid broke up, rumors began to spread about he and Gomez. They were spotted hanging out a few times in January, and even traveled to Italy together. For the next couple of months, they spent more time as a couple, but refused to open up to the media.
They attended Coachella together
In April 2017, the two finally make things Instagram official. Gomez posts the above photo with The Weeknd on the social media platform. Given the timing and what they're wearing (which matches paparazzi photos from the event), it's determined that they're at Coachella together.
Just a couple of weeks later, the couple makes their red-carpet debut at the Met Gala. They spend the summer together, with Gomez opening up about the relationship publicly in a way she often avoids when it comes to Bieber. They attend their final event together in September, just days before Gomez tells the world about her kidney transplant. A month later they called it quits.
Gomez is listening to his song 'Snowchild'
Nearly two and a half years after their breakup, Gomez posted a list of songs, TV shows, movies, book, and podcasts she's using to stay "positive and help pass the time" while social distancing. And of the five songs, one is "Snowchild," a track from The Weeknd's latest album After Hours.
Gomez has spoken about how she and The Weeknd had an amicable breakup. She told Billboard in 2017 that they have "a true friendship," adding, "We ended it as best friends, and it was genuinely about encouraging and caring [for each other], and that was pretty remarkable for me."
Is 'Snowchild' about Gomez?
Now that it's been clarified that Gomez and The Weeknd are on good terms, the question remains: Why did she choose this particular song? Sure, maybe she just likes it. But this track is specifically about the musician's rise to fame and how he reconciles that with his past. So it seems like an odd choice.
There may be one particular line that Gomez is fond of. The second verse is about a relationship with an independent woman. He sings, "She never need a man, she what a man need / So I keep on falling for her daily / We was at Coachella going brazy." While this could just as easily be about Hadid, who The Weeknd has also attended the festival with, we wonder if Gomez has reason to believe it's about her.
Source: Read Full Article