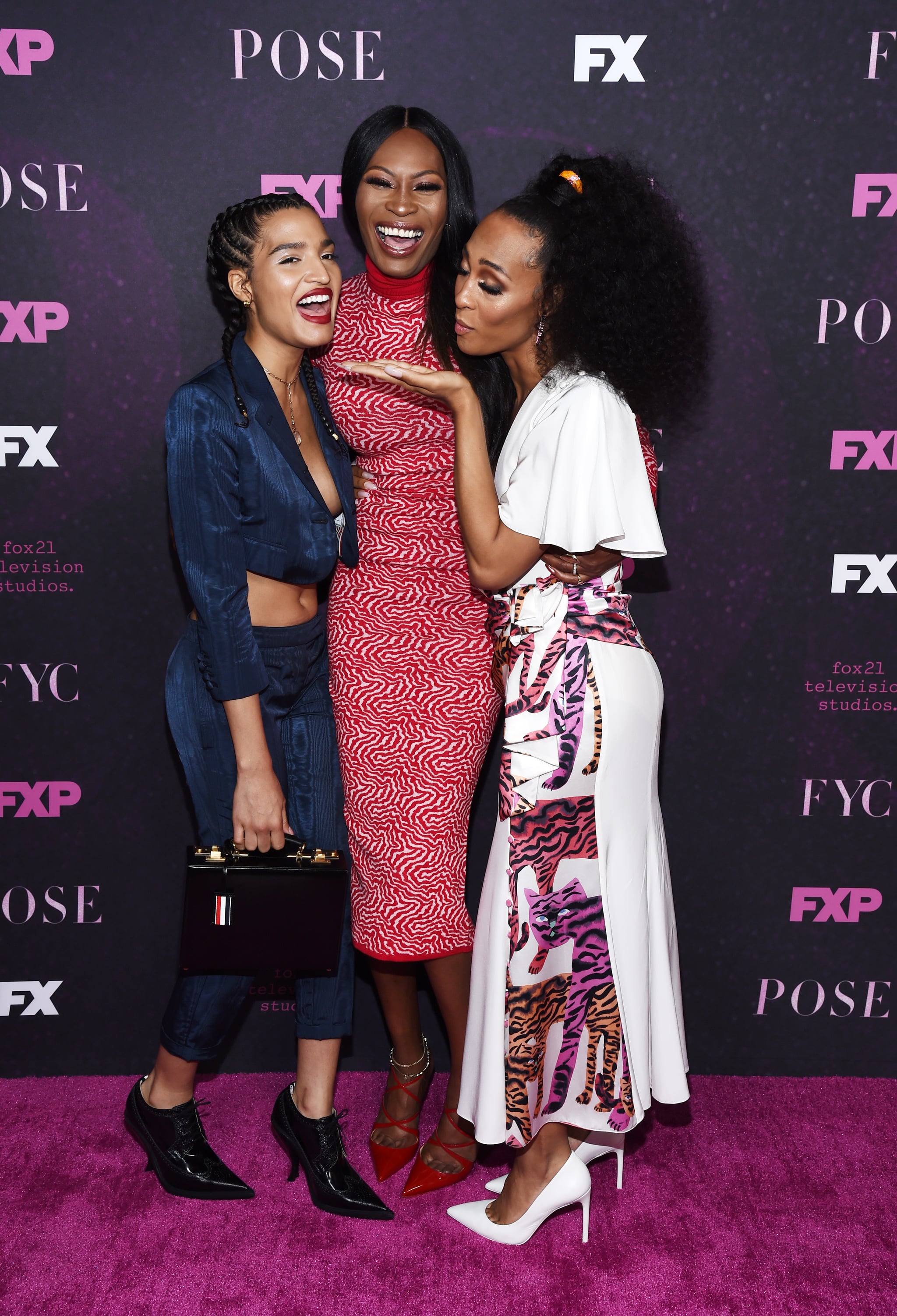 Another year, another chance to recognize Black and Latinx trans actors squandered. The 2020 Emmy nominations are out, and while I'm not surprised that Pose was snubbed once again, I am disappointed. FX's Ryan Murphy-produced series revolves around the underground ball culture world of 1980s NYC, and it's made history by featuring the largest cast of transgender actors in series regular roles ever. Pose is a show that celebrate the Black and Latinx trans experience, and award shows continually fail to celebrate the trans actors who bring that experience to life.
In 2019, Billy Porter even became the first openly gay Black man to win an Emmy for outstanding lead actor in a drama series for his role as Pray Tell, but so far, not a single other Pose cast member has received so much as an Emmy nomination. For 2020, Pose only received a single Emmy nod, and it was for Porter for outstanding lead actor in a drama series. Pose's trio of leading ladies — Mj Rodriguez, Indya Moore, and Dominique Jackson — were conspicuously absent for the second year in a row.
Several shows with predominately white, cisgender casts earned more than a dozen nods, including 18 nominations for Succession and 15 nominations for Schitt's Creek. It's also worth pointing out that Succession has three cis white men up for best supporting actor, while Big Little Lies has two white cis women up for best supporting actress. Yes, a record number of Black actors were nominated for Emmys this year — earning 35 of the 102 possible acting award nominations, as opposed to 2019, when Black actors made up less than 20 percent of the nominee pool — but only 11 LGBTQ actors earned nominations in acting categories. Exactly zero of those 11 nominees are trans.
Source: Read Full Article