Farming parents from some of NSW's most remote areas are being separated from their children by border closures labelled "cruel" as the Morrison government increases pressure on state premiers to make their quarantine systems more humane.
Treasurer Josh Frydenberg said on Sunday that a simpler and more transparent system was needed to deal with the various restrictions imposed on state borders, arguing the growing economic and human toll from them had to end.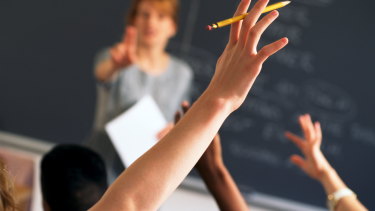 Farmers in isolated parts of Australia are calling for an overhaul of state border quarantine bans ahead of the upcoming school holidays.
The federal government is increasingly worried about the state border restrictions, especially in jurisdictions without community transmission of the coronavirus. There has been pushback from the states, which have argued Canberra has effectively closed the nation's international borders while making it very difficult for Australians to leave the country.
But there are growing examples of people in border communities facing economic hardship and trouble accessing ordinary health and education services.
One of those affected is Julie Hawker, who with husband David, runs a property north of Inverell in NSW's northern tablelands.
Their youngest child attends boarding school in Brisbane, but under Queensland's quarantine restrictions it is effectively impossible for him to return to their farm during the upcoming school holidays.
Mrs Hawker said Queensland health authorities had made it clear she could not drive to Brisbane and self-quarantine at her own expense to see her son. Rules relating to quarantine bubbles had changed over recent months, making it even more difficult to cross into Queensland.
"It's a kilometre-and-a-half to our mail box from the house. We have a gully on our access road so if it floods we get cut off. We are isolated," she said.
"These children are away from home for 42 weeks of the year. There has to be a better way of dealing with this."
School holidays start by between September 18 and 25 in most jurisdictions.
The separation issue is playing out across the northern tablelands, north-west and far south-west of NSW where border closures with Queensland, Victoria and South Australia are causing problems for farming families.
The Isolated Children's Parents' Association NSW branch says the current patchwork of rules are unworkable. Some states require people to fly into neighbouring jurisdictions, which can result in driving trips of thousands of kilometres to the nearest airport.
A survey of its members found 59 per cent could guarantee they could isolate their children on a remote property. All of those farms were in coronavirus-free parts of NSW.
The association wants a national plan that would enable students boarding interstate to move between their schools and homes so they can self-isolate during the upcoming holidays.
The federal government is pressing the states to consider overhauling their blanket restrictions on interstate movement, replacing them with a system that would restrict travel out of particular coronavirus hotspots.
Mr Frydenberg said border closures had caused immense hardship.
"I think there's so much confusion and ultimately too much cruelty in the way that their borders have been closed," he told Sky News.
"What we need is more compassion, all we need is more common sense."
Mr Frydenberg said a hotspot definition would be based on medical advice with clear "metrics", enabling a more targeted response by states to outbreaks or cases in other parts of the country.
Sign up to our Coronavirus Update newsletter
Get our Coronavirus Update newsletter for the day's crucial developments at a glance, the numbers you need to know and what our readers are saying. Sign up to The Sydney Morning Herald's newsletter here and The Age's here.
Most Viewed in Politics
Source: Read Full Article