People havebeen talking about Prince Harry's strained relationship with his father'sside of the family a lot lately. Ever since he and Meghan, Duchess of Sussexannounced their intentions to redefine their roles within the royal family,there's been a noticeable tension between the Duke of Sussex and hisgrandmother Queen Elizabeth, his father Prince Charles, and his former bestfriend and brother, Prince William.
But the red-headed prince has more family members than theones who make headlines all the time. Harry is also very close with his mother'sside of the family, the Spencer clan. There are quitea few clues from recent years that prove how much Prince Harry still adoreshis mother's less famous kinfolk.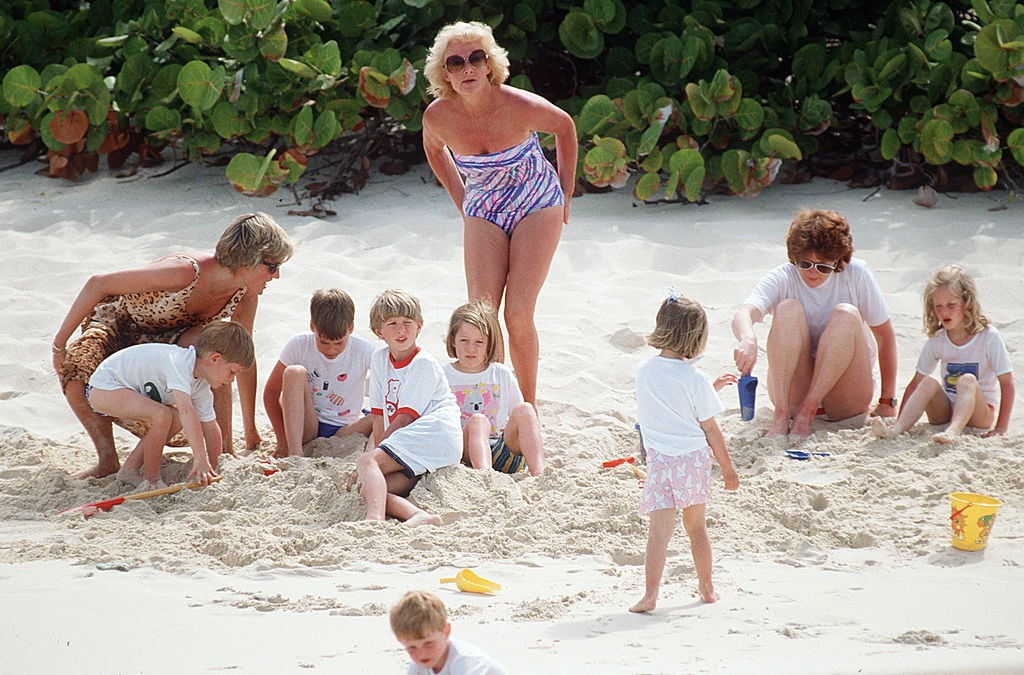 Earl Spencer vowed to look after his nephews, William andHarry, when Diana died
Though Diana had a complicated relationship with her family,that doesn't change their enduring love for her and absolute shock and sorrowfollowing her untimely death in 1997. Diana's brother Charles (Earl Spencer)gave a chillingeulogy at her funeral that mostly blamed the media for her death. He alsovowed to look after his late sister's sons as they grew into adulthood.
"She would want us today topledge ourselves to protecting her beloved boys William and Harry from asimilar fate and I do this here, Diana, on your behalf," Spencer said inthe speech. "We will not allow them to suffer the anguish that usedregularly to drive you to tearful despair."
After the funeral, Spencer expressedregret that he went along with having the boys walk behind Diana's coffin, amove that's been heavily criticized over the years. He said he was lied toabout their wanting to do it. "There was the inner turmoil of thinking, 'My Godthis is ghastly,' but then the point of thinking these two boys are doing thisand it must be a million times worse for them," he told Today.
Prince Harry still holds Diana'sfamily in high regard
One doesn't need to look further than the formal events in Prince Harry's life to see just how much he still treasures his mother's family. Even though the birth of his son Archie Harrison was kept more private than other recent royal births, he did involve members of his mother's side on both the birth announcement and as part of the baptism ceremony.
He called them out by name on the birth announcement, which said, "The Queen, The Duke of Edinburgh, The Prince of Wales, The Duchess of Cornwall, The Duke and Duchess of Cambridge, Lady Jane Fellowes, Lady Sarah McCorquodale, and Earl Spencer have been informed and are delighted with the news."
A photo from Archie's privatebaptism showed that several Spencer family members attended the very exclusiveevent.
Spencer family members have beenpart of many of Prince Harry's life events
Even before his son's birth, Prince Harry has always included his Spencer relatives when he celebrated major life milestones. E News reported that his aunts Lady Sarah and Lady Jane were there to see Harry get his pilot wings from the Army Air Corps in 2010 and joined in singing the hymn, "Guide Me, O Thou Great Redeemer" at the ceremony, which was also the closing song at Diana's funeral.
His Spencer aunts and uncles werealso invited both to the Harry and Meghan's 2018 wedding ceremony and the privateevening reception, which once again proved their closeness to the Duke ofSussex.
It's unclear how much Prince Harry is keeping in touch with the Spencers now in the wake of Megxit. However, it wouldn't be too shocking to find he's still close with them, especially since he trusts them explicitly not to go blabbing to the press and sacrificing his sacred privacy.
Source: Read Full Article