Prince Harry and Meghan, Duchess of Sussex's exit from the royal family may have appeared seamless when it was official on March 31, but there has been some internal transition happening, especially on the part of Prince William and Catherine, Duchess of Cambridge, who had to step up in the Sussexes' absence. Kate, especially, has shown signs that she's mourning the loss of Prince Harry and Meghan's former royal duties.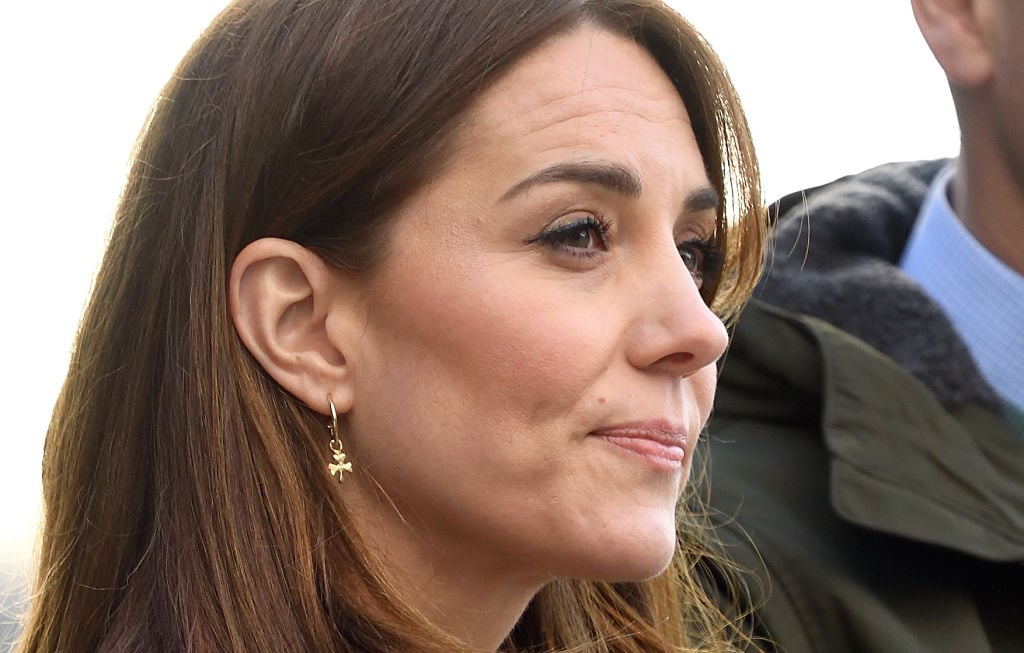 Kate's past body language was analyzed
Following the finalization of the details of Prince Harryand Meghan's exit, one body language expert analyzed how Kate appeared to be adjustingto the situation.
Speaking with Express, body language expert Judi James did a deep dive into Kate and Prince Harry's relationship. "Looking back at Kate's body language with her brother-in-law since her first appearances as William's wife it is clear the pair shared strong bonds and that Harry held a unique role in her life as a royal," James shared.
She added, "While William often looked like the rathercautious and more serious brother, Harry was very much the fun and rebellioussibling who was always busy making Kate laugh during even the more traditionaland straight-laced royal events."
"Their body language was often mirrored to suggest like-minded thinking and it did appear that Harry helped take some of the pressure off Kate during her more formal royal appearances," James noted.
Kate's body language after the Sussexes' exit was revealing
The body language expert believed that Kate showed some sadness after the Sussexes' exit after she and Prince William had to take on extra royal duties. "In between her smiles and laughter there have also been quite dramatic glimpses of a sadder and more thoughtful-looking facial expression from Kate," James explained.
"Although this might just be a sign of the added pressure she's now under in terms of working flat out to prop up the royal family's image in the face of scandals and dramas, it might also hint at some inner sadness she might be feeling at Harry's departure," she shared.
James added, "It could be that Kate is quietly mourning the loss of her younger brother."
The pressure has been on the Cambridges
After Prince Harry and Meghan's exit, it appeared that the Cambridges were under pressure to take on the Sussexes' royal duties. Initially, it was reported that Kate was under a lot of pressure when Prince Harry and Megan left.
"Kate's in a panic and has been having bouts of anxiety," an insider shared with Us Weekly. "She barely has time to rest, and when she does try to sleep, her mind is constantly racing."
The source further shared some of Kate's concerns as she was rumored to be working 18 hour days. "She's already stretched pretty thin," the insider explained, "and now she's really worried about how she'll juggle the extra workload on top of her family life."
When the Cambridges visited Mumbles in South Wales in February, energy reader Alison Ward shared with Express how they appeared in good spirits, but showed some signs of stress.
"The pictures of the royal couple all say the same thing; Prince William and Kate are on the same page," Ward noted. "The stress of recent times is subtly showing in their eyes, especially Kate but they know where they are going and what they wish to achieve," she added.
Source: Read Full Article