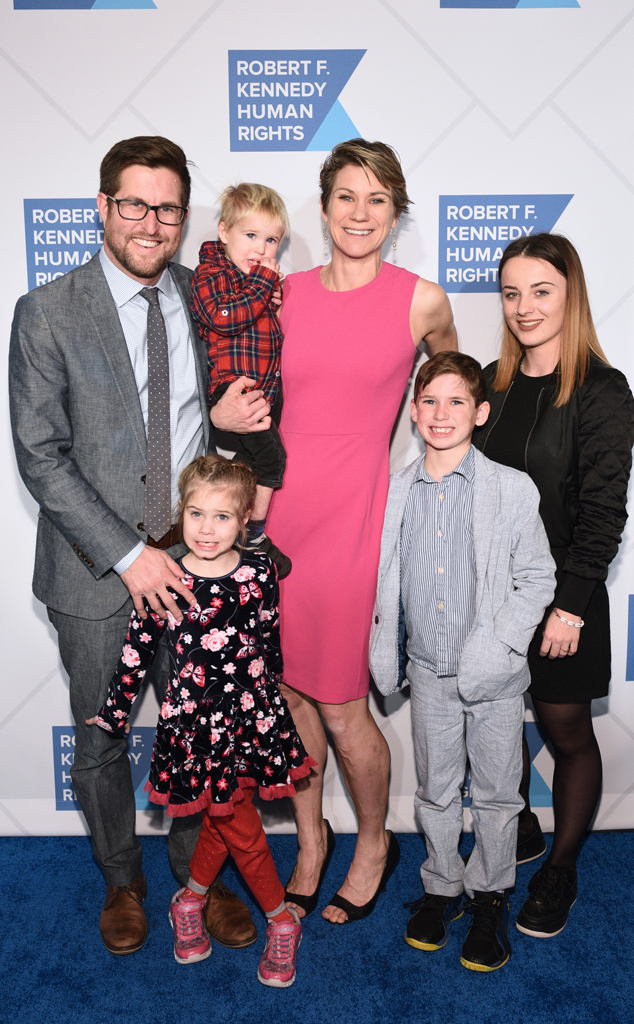 Mike Pont/Getty Images for Robert F. Kennedy Human Rights
The search for Maeve and Gideon Kennedy is over.
On Friday evening, Kathleen Kennedy Townsend revealed in a statement that the "search for [her] beloved daughter Maeve and grandson Gideon has turned from rescue to recovery."
The mother and son were reported missing on Thursday afternoon after they failed to return from a ride in a canoe on the Chesapeake Bay near Annapolis, Maryland. According to ABC4 News in Maryland, Maeve and Gideon went out on the water "to retrieve a ball and were unable to paddle back to shore."
Now, authorities can confirm the two are presumed to be dead after drowning in a canoeing accident. Maryland Gov. Larry Hogan announced in a press conference, "I reached out to and spoke with lieutenant Governor Townsend this morning and, on behalf of the people of Maryland, I expressed out most heartfelt sympathies and prayers to her and to her entire family during this difficult time."
The Kennedy-Townsend family expressed gratitude for the "outpouring of love and prayers."
They added in their statement that they hope Maeve is remembered for her devotion to "helping society's most vulnerable" and, most importantly, for being a mother. "Her husband, David, and their children, Gideon, Gabriella, and Toby, were the great joys of her life. The role she treasured most was mom," they shared.
As for Gideon, they say he took after his "parents in the most extraordinary ways." They stated he will always be remembered for being "a loving and protective big brother to Gabriella and Toby."
Maeve is the granddaughter of Robert F. Kennedy and is survived by the many relatives of the Kennedy family, including kids Gabriella and Toby.
Source: Read Full Article