Rihanna fans are pinching themselves in disbelief as it's being reported that the Bajan star's vocals will be heard on a record within hours. Who? What? Where? When? Ask diehard members of the Navy and they'll say it's been lightyears since our ears even caught a whiff of new music.
Not since 2017's "Lemon" and "Wild Thoughts" has her voice graceda track, but it seems like someone was finally able to get her to hit thestudio – for a feature.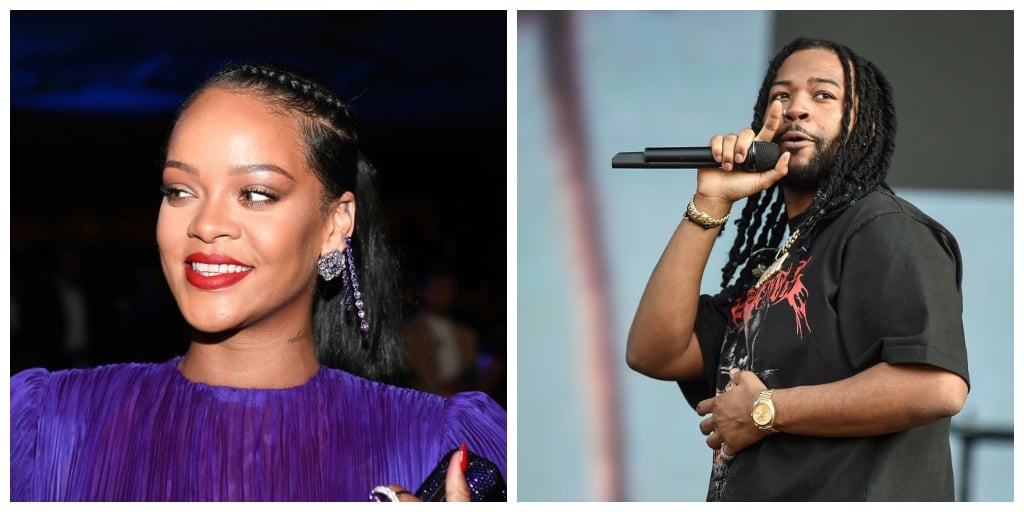 PartyNextDoor is gifting fans with his new project
No one knows how he did it, but Canadian artist PartyNextDoor got Rihanna to appear on one of the songs on his new album, Partymobile. A talent in his own right, he's been sharing singles from the project during the past few weeks.
Its official release is slated for March 27 at midnight, andfor most of today, he's been enticing fans on social media with what's to come.PartyNextDoor is turning it into a celebration online, hosting a party on Twitchand sharing the track list.
Take a look at number 10 on the list, because according to Hits Daily Double, "Believe It" features none other than Rihanna. Speculation began sometime last year after fans posted a clip of PartyNextDoor listening to the tune on Snapchat. Check it out here.
That clip of the OVO artist has since resurfaced. Previously, the two singers collaborated on "Work," RiRi's hit song written by PartyNextDoor.
Rihanna's been getting pushed and teased over new music
What's funny is that Drake was trolling Rihanna this week about dropping a new album. The two were hanging out online at an Instagram Live quarantine party deejayed by DJ Spade when he made a comment to her about dropping "R12."
PartyNextDoor is on Drake's label, OVO Sound. See the connection? That follows Rihanna herself trolling fans for the past few months about the existence of a ninth studio album, dubbed "R9."
Recently, she assured everyone it's on the way and shared she and Pharrell Williams are busy in the studio working on new music together, Entertainment Tonight reported.
Fans can't wait to hear both artists
It's been some time since PartyNextDoor hit listeners with fresh music, with 2016's PartyNextDoor 3 being the last album. That means fans of him and Rihanna will get a double dose of the good stuff once the clock strikes midnight.
Online, the excitement is building up. In addition to all the "OMG" and "Yesss!" comments and those encouraging PND to leak the album early, there's a hashtag "RihannaIsComing" filling up his Twitter feed.
That's not all. As soon as PartyNextDoor announced his Twitch listening party, people collectively started making plans to show up. With most of us on lockdown, this could be quite the event.
Although no features were shown in the track listing from the post, other artists set to appear on Partymobile include Drake and Bad Bunny. Fans can probably expect more surprises.
To hear PartyNextDoor's album and the Rihanna collab, hit the Twitch party or any music streaming platform at midnight.
Source: Read Full Article