Celebrities have not been shy about sharing their thoughts on the coronavirus COVID-19 pandemic. From helping fans stay positive with cooking demos to admitting they were refusing to practice social distancing because they value freedom over their own life, high profile figures are flocking to social media with public statements. Now the Sarah, Duchess of York is weighing in with her opinion — and her timing couldn't be worse.
Fergie headed to Twitter to expressher deep thoughts on the underlying cause of coronavirus. The only problem?Her statements coincide with the current heir apparent, Prince Charles, making hisdiagnosis public.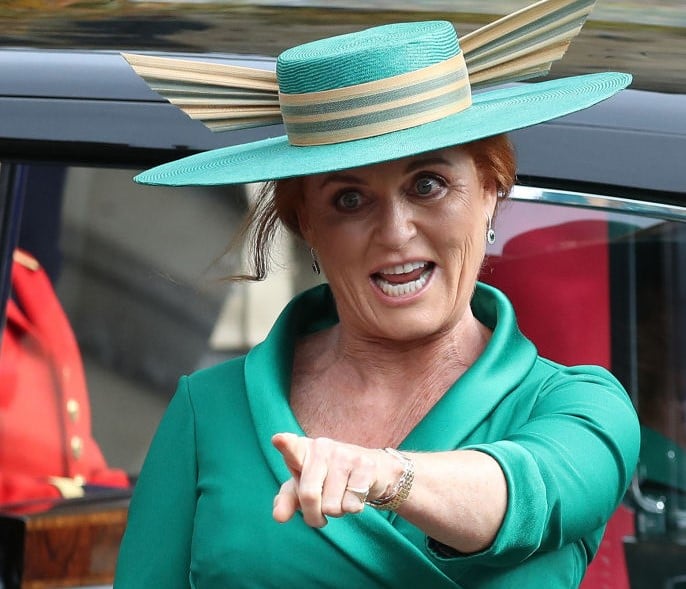 Sarah Ferguson says coronavirus is man's punishment for mistreatment
The royal family has always been interested in conservationand promoting remedies for climate change, so the duchess's comments don't comeas a huge surprise. On March 24, Prince Andrew's ex-wife expressed her feelingsvia tweet.
"Mother Nature has sent us to our rooms.. like the spoiltchildren we are," she wrote alongside a photo of a tree in bloom. "She gave ustime and she gave us warnings. She was so patient with us. She gave us fire andfloods, she tried to warn us but in the end she took back control."
And that wasn't all. A second tweet beside a flowering bushexpanded the sentiment, saying, "She has sent us to our rooms and when she isfinished clearing up our mess. She will let us out to play again. How will weuse this time? xxxx"
Prince Charles was diagnosed with coronavirus this week, too
Fergie's followers had mixed reactions to her tweets, with some voicing support and others claiming she was completely wrong. But either way, the timing of her statements was terrible.
On March 25, Buckingham Palace confirmed that the Prince of Wales had tested positive for coronavirus. They said he was experiencing "mild symptoms" but otherwise remained "in good health." He is reportedly self-isolating at home in Scotland for the duration.
Charles had already canceled his upcoming engagements as confirmedcases of the virus skyrocketed in the United Kingdom.
People are sick of hearing from celebrities aboutcoronavirus
While most people wouldn't wish for Prince Charles or any royal family members to get sick, they are getting tired of the philosophical ramblings about how nature is "cleaning house" or we should all be grateful for time spent at home.
Unlike millionaires like Charles and Fergie, many people are struggling to provide basic necessities for their families as they contend with a loss of income for an extended period of time.
"Have you been in contact with Charles in the last 14 days?"one follower asked on Twitter. "Pull your head out of the clouds."
"Are you completely nuts?" another agreed. "Now this is knockingon your door, still feel we are all spoiled children?"
The Duchess of York, plus plenty of other celebs, are beingcalled "tone deaf" for making these types of statements. And it's nothelping anyone feel sympathy for Prince Charles, who they're saying shouldn'thave been given a test if he only had mild symptoms.
Source: Read Full Article