video
FOX Business Flash top headlines for March 6
Check out what's clicking on FoxBusiness.com
Southwest Airlines passengers detailed a "horrifying" flight that was diverted from Raleigh, North Carolina, after the plane shook "like crazy," causing several travelers to vomit during a landing attempt.
Flight 3094, which initially took off from Baltimore, Maryland, was instead rerouted to Myrtle Beach, South Carolina, where passengers were reportedly stranded in a closed airport overnight. 
Nicholas Reed and his girlfriend, Krys Spence, recounted the nine-hour ordeal to WNCN. 
"It was quite a horrifying experience – we go to land in Raleigh and the plane starts shaking like crazy – then they decide to tell us 15 minutes later we are going to Myrtle Beach," Reed said. 
SOUTHWEST AIRLINES FLIGHT TO FORT LAUDERDALE FILLS WITH SMOKE, RETURNS TO CUBA FOR EMERGENCY LANDING 
The outlet reported that a Southwest official at the Myrtle Beach airport said the plane diverted due to weather issues that left the Boeing 737 experiencing "a low-fuel situation." 
The couple said the plane sat idle on the runway in Baltimore for about 40 minutes past when it was originally scheduled to take off, burning precious fuel.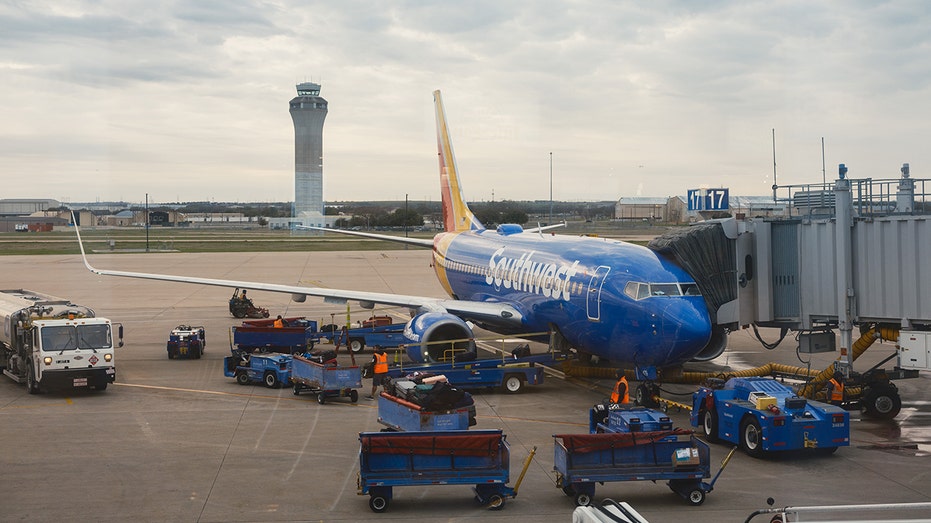 A Southwest Airlines flight shook "like crazy" while approaching Raleigh, causing some passengers to vomit. (Jordan Vonderhaar/Bloomberg via Getty Images / Getty Images)

"Coming into Raleigh they started landing like normal. We had the window open in our seat, so we could actually see the ground," Reed said. 

But then the flight grew rough, according to the couple.  

"The wings were flapping. They were shaking," Spence said.

"Two people were vomiting pretty close to us. But everyone was pretty silent. I guess they were just in suspense like, 'This could be it'," Reed added. "Fifteen minutes goes by, and the captain comes back on and says 'Hey, we are going to be in Myrtle Beach in 25 minutes.' We were like, 'What?'"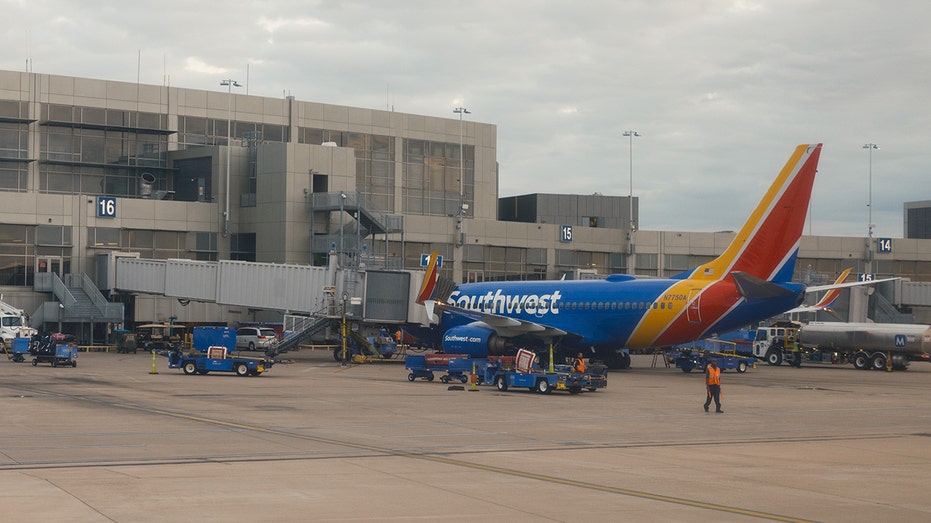 A Southwest Airlines aircraft was diverted from Raleigh. (Jordan Vonderhaar/Bloomberg via Getty Images / Getty Images)

SOUTHWEST AIRLINES RAISED WIFI FEES FOR PASSENGERS WITH CONNECTING FLIGHTS 

Once on the ground, passengers were left in an empty airport, the couple said. 

"We couldn't go anywhere because they wouldn't give us our luggage," Reed said. "One group of guys found a bar and went behind it and just started pouring themselves drinks – because there was no security."

"Then that captain and our flight attendants all leave, and we get stuck in the airport. There were no vending machines in the entire terminal. Of course, all of the restaurants were closed down."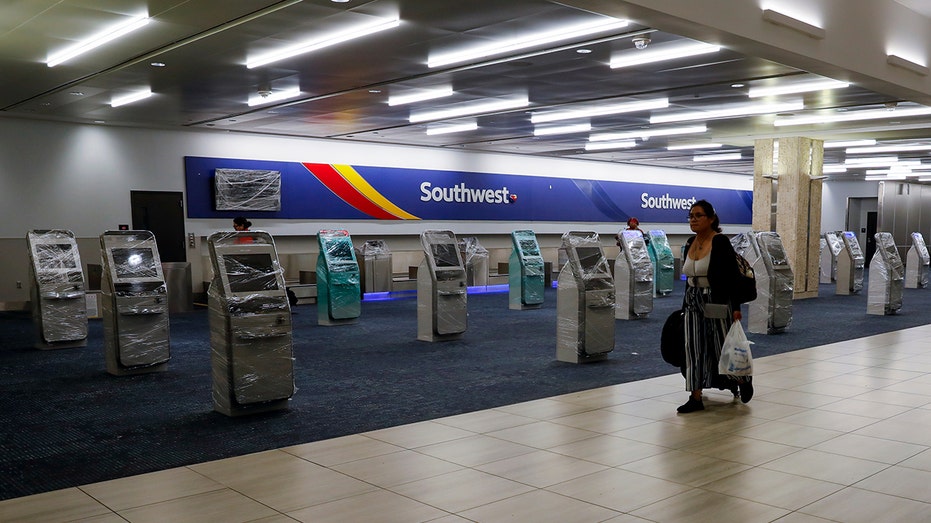 Southwest Airlines passengers say they were left stranded at a closed Myrtle Beach airport overnight. (Eva Marie Uzcategui/Bloomberg via Getty Images / Getty Images)

Another plane didn't pick them up until after 1 a.m. 

"When we got back here to Raleigh, 4 a.m., so, it was a really terrible experience. They didn't offer us meal vouchers or anything. I was like, we fly Southwest all the time," Reed said. 

"On Friday evening, March 3, we made the decision to safely divert Southwest flight #3094 (BWI – RDU) to Myrtle Beach International Airport (MYR) due to adverse weather conditions at Raleigh-Durham International Airport (RDU)," a spokesperson for Southwest Airlines told FOX Business. "We brought another Crew and aircraft into MYR to transport the Customers to their scheduled destination.

CLICK HERE TO READ MORE ON FOX BUSINESS

"The alternative aircraft departed MYR as soon as we were able to safely operate the flight, arriving at RDU at around 3am," the airline added. "We apologize to the Customers for the flight disruption incurred as our Crew worked to safely navigate the weather, and we'll communicate any follow-up information directly with those onboard." 

Source: Read Full Article