When it comes to shopping for beauty products, there is one thing we know to be true: if your best friend loves it, you'll probably love it, too. When it comes time to updating our routines, we always rely on personal recommendations from those around us — friends, family, and yes, even coworkers! This season, we asked our fellow POPSUGAR Latinx staffers which brands and products they love and why. The resounding answer? KVD Vegan Beauty. It seems to work for everyone, from beauty pros to makeup newbies, and the fact that it's vegan and cruelty-free makes it a win-win. Ahead, see what our staffers have to say about the product line and why they give this brand a 10/10.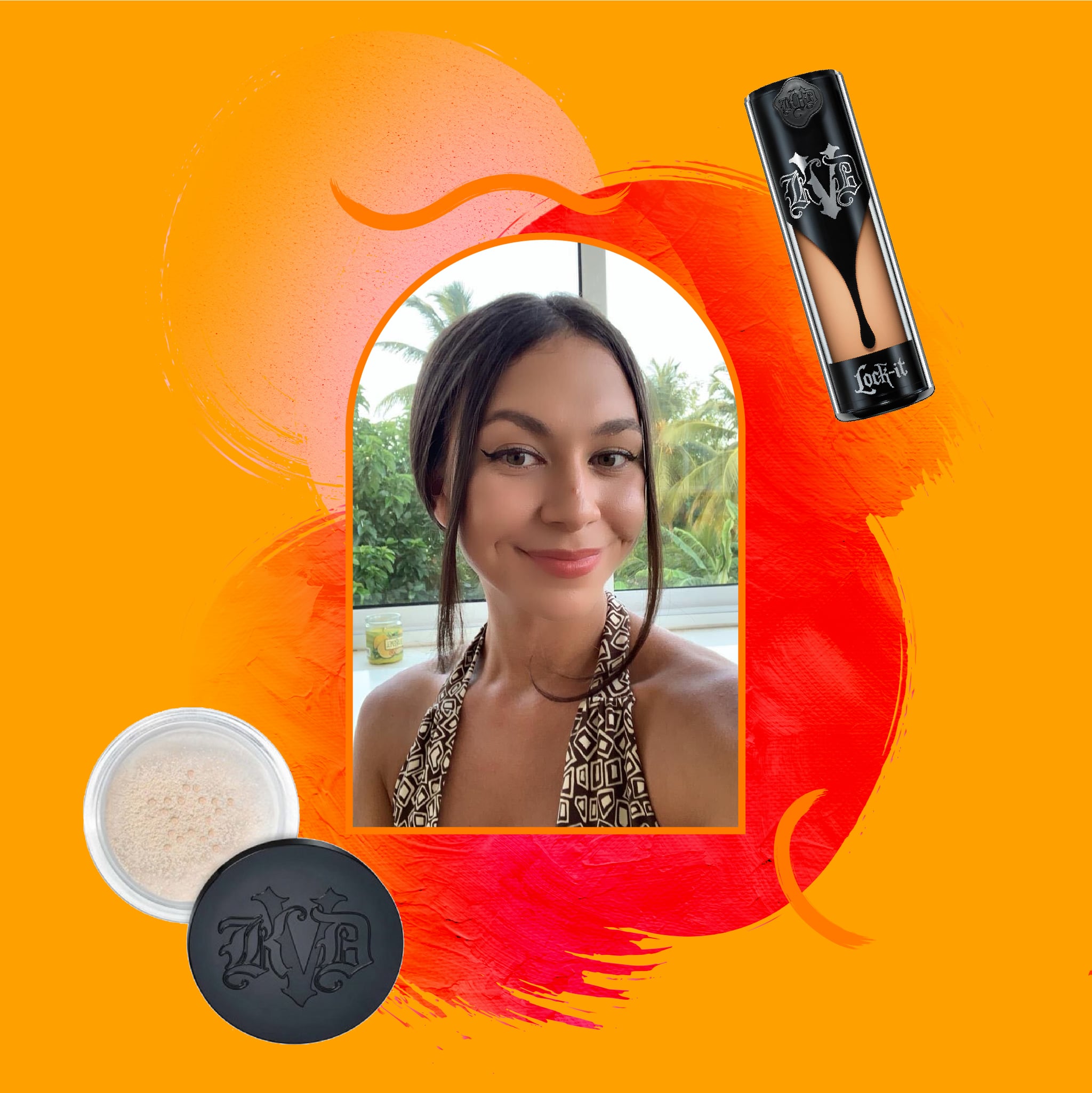 For insights manager Tattianna Lamas, beauty has always been a family affair. "My mom has taught me everything I know about makeup," she says. "Growing up in the Dominican Republic influenced by relationship with beauty. I remember always watching my mom get ready for her day and I would play with her makeup. She'll always be my go-to for makeup advice!" When crafting her own beauty routine, she knew exactly which products to avoid and which to adopt. "It's extremely important to me that my products are vegan and cruelty-free," Tattianna explains. "I've become a more conscious consumer with time and I have changed products I've used in the past because I found out they're not vegan or cruelty-free." This is how Tattianna discovered KVD Vegan Beauty. Looking for a vegan beauty line that still delivered was her number one priority, and even though her daily makeup routine has shifted in the last few months, she still needs products she can depend upon.
While Tattianna is taking this time at-home to experiment with her winged liner, two products she recommends for everyday are the KVD Vegan Beauty Lock-It Foundation and Lock-It Setting Powder. "I look for products that are easy to put on and natural. I want a lightweight and long-wear foundation since I usually wear it every day, which KVD Vegan Beauty definitely delivers on," she says.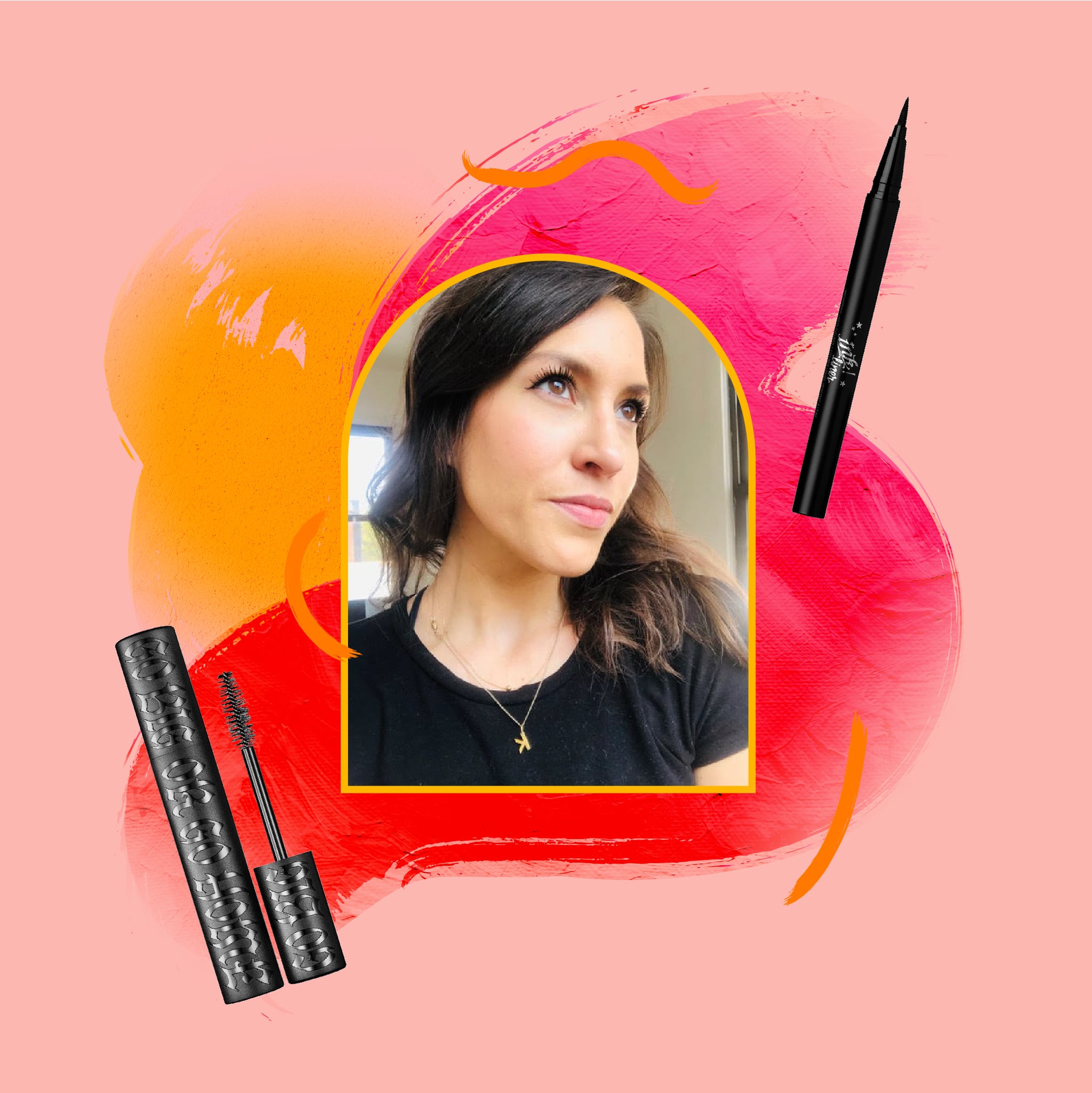 Beauty Director, Kelsey Castañon, has built her entire career on playing with makeup, but when it comes to what she would actually recommend to family and friends she looks for four things: ease of use, pigment, longevity, and of course, cruelty-free. "I spend about 90% of my free time at home watching animal videos on Instagram, which is really just to say: I care a lot that they aren't being mistreated. Luckily I don't think in this day and age, there's any room or reason for a brand to test on animals, so I try to be extra conscientious that the products I use are cruelty-free." Which is why KVD Vegan Beauty stands out so much in her mind — it ticks all the boxes. According to Kelsey, no matter what your beauty level of expertise or need, KVD Vegan Beauty delivers. "In my newfound makeup motto of "low effort, big impact," no product gets the job done quite like mascara," she says. One coat of KVD Vegan Beauty Go Big or Go Home and my lashes look 10x longer, fuller, darker, so you can only imagine the effect after I've done my typical 100."
In addition to Kelsey's newfound mascara-obsession, she also has been a fan of KVD Vegan Beauty eyeliners for years. "I have hooded, almond-shaped eyes, so pencil eyeliner was always a challenge for me and I swiftly converted to the house of felt-tip liquid liner when I discovered it seven years ago," she explains. "Logistically I find them easier to use, but I only have a handful of favorites that don't then smudge onto my upper lids after a few hours. KVD Vegan Beauty Ink Liner is one of them."
The best part? It's literally Kelsey's job to share her favorite products with the world, so when she finds something she knows everyone will love, she can't wait to share. "I've recommended these KVD Vegan Beauty products to anyone who wants something bold and budge-proof, and I've only gotten big thanks in return. That, I think, speaks to the quality!"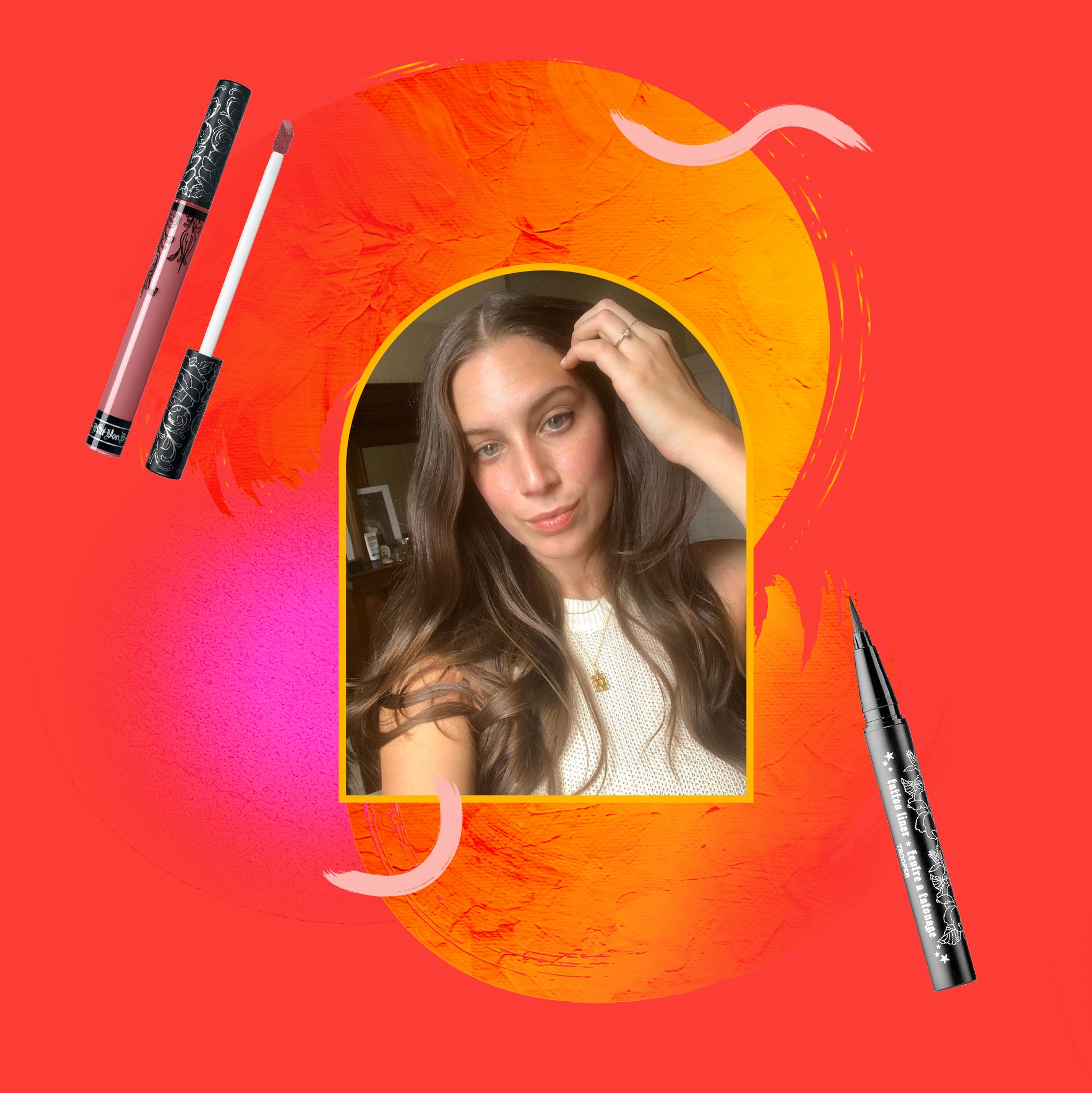 You may think that desiring a low-maintenance makeup routine means you don't care about products, but for editor Kelsey Garcia, that couldn't be further from the truth. "For everyday products, I really need something that is accessible because I aim to only spend five minutes applying makeup, and quality long-lasting products because it's unlikely that I'll remember or have a chance to reapply once my day gets going." She has spent years crafting a minimalist makeup routine and the key-players are her KVD Vegan Beauty go-tos. "I've been perfecting, or attempting to perfect, my cat eye since I was a teenager. I've tried all sorts of methods and tools before realizing that liquid liner was my favorite. I usually just tug at the outer corner of my eye a little, (which I know is bad for wrinkles, sorry!) and then draw a little flick in the general direction of the tail-end of my eyebrows — but not too high up so that I don't end up looking like a caricature of a pin-up girl. Tattoo Liner is one of the best options on the market because it glides really easily while also being really pigmented. That cat eye will seriously not budge for the rest of the day once you apply it."
As for the rest of her routine? Can't get much simpler or more accessible then a liquid lipstick. "A strong lip is so effective because it can really stand on its own and become the focus of your makeup look . . . and even your entire outfit. The Everlasting Liquid Lipstick is great because all the colors are so bold and pigmented."
Even if a winged-liner or a bold lip aren't your vibe, Kelsey often recommends the KVD Vegan Beauty line since there's a great variety of products to choose from. "There is something in the range that works for everyone — from makeup pros to novices — even if they don't even realize it. Though the packaging is bold and striking, a lot of these products are easy to apply and great for everyday use."
Shop Now
KVD Vegan Beauty Lock-It Setting Powder

$31

from ulta.com

Buy Now

KVD Vegan Beauty Lock-It Foundation

$37

from ulta.com

Buy Now

KVD Vegan Beauty Go Big or Go Home Volumizing Mascara

$24

from ulta.com

Buy Now

KVD Vegan Beauty Ink Liner

$21

from ulta.com

Buy Now

KVD Vegan Beauty Everlasting Liquid Lipstick

$21

from ulta.com

Buy Now

KVD Vegan Beauty Tattoo Liner

$21

from ulta.com

Buy Now
Source: Read Full Article