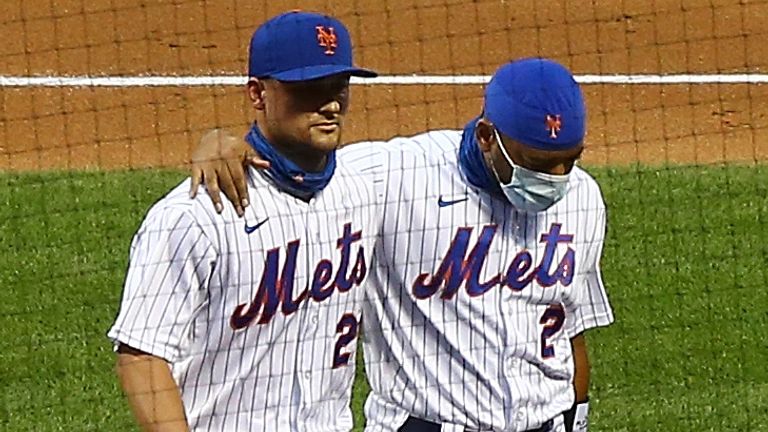 Players from two Major League Baseball teams walked off the field as protests against racial injustice in the United States continued on Thursday.
Three baseball games were postponed on Wednesday, followed by a further seven being called off on Thursday.
These included the New York Mets-Miami Marlins fixture in New York, in which players symbolically took the field in silence before filing off, leaving a Black Lives Matter T-shirt on home plate.
Lewis Hamilton 'fully aligned' with athlete protests
NBA players 'agree to resume postseason'
Amaechi: Why sport is always political
A series of major sporting events in the United States were called off on Wednesday after athletes spoke out in the aftermath of the police shooting of Jacob Blake in Wisconsin.
The NHL and the competition's players' association have announced that play-off fixtures scheduled for Thursday and Friday will be postponed and nine NFL teams cancelled training on Thursday, two weeks before the season begins on September 10.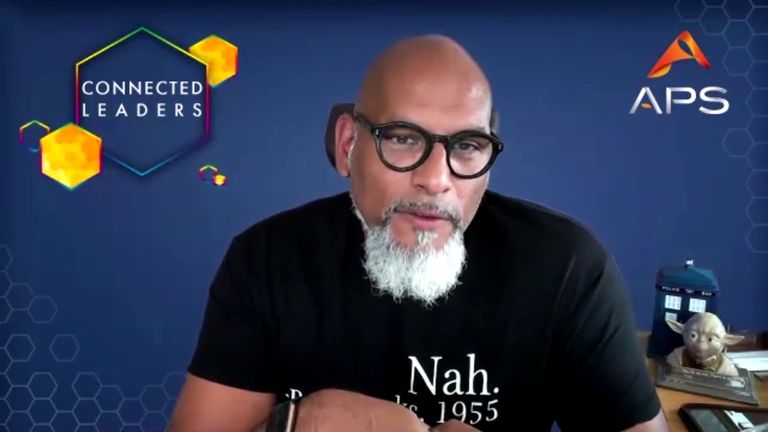 Thursday's basketball matches between the Utah Jazz and the Denver Nuggets, the Toronto Raptors and the Boston Celtics, and the LA Clippers and the Dallas Mavericks have since followed suit, while three WNBA fixtures have also been postponed.
The NBA hopes for action to resume on either Friday or Saturday as it held a video meeting late on Thursday, attended by representatives from the 13 teams remaining in the end-of-season play-offs being staged in Florida.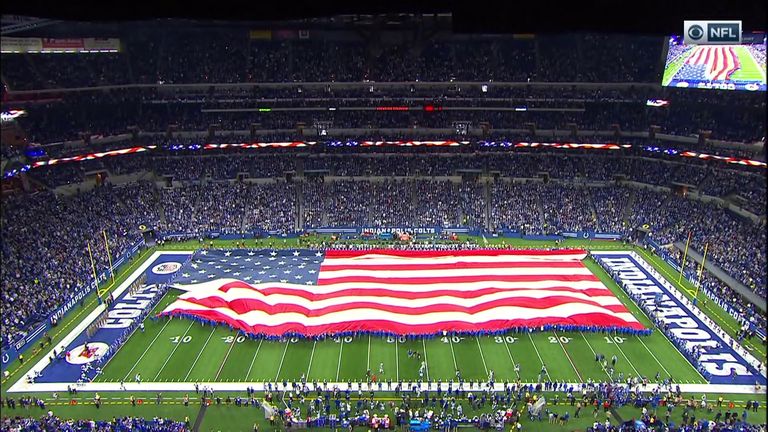 NBA executive vice-president Mike Bass said in a statement: "NBA play-off games for today will not be played as scheduled. We are hopeful to resume games either Friday or Saturday."
US president Donald Trump said of the NBA: "They've become like a political organisation and that's not a good thing. I don't think that's a good thing for sports or for the country.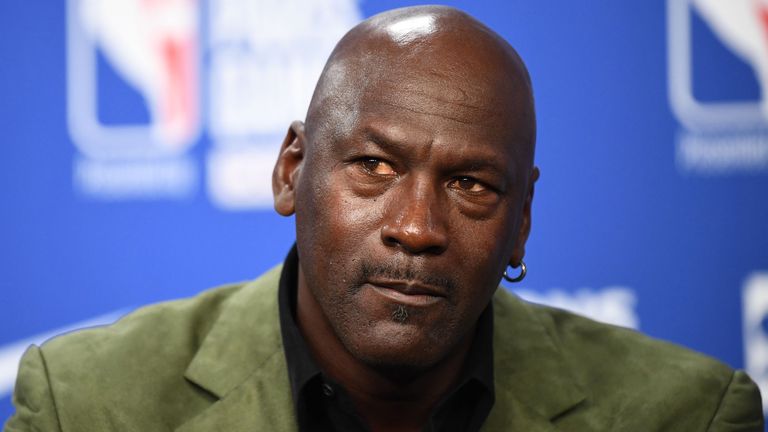 Meanwhile, former world number one tennis player Naomi Osaka appears to have reversed her decision to withdraw from the Western & Southern Open in New York.
The 22-year-old initially dropped out of her semi-final against Elise Mertens, saying "before I am an athlete, I am a black woman".
Source: Read Full Article