Clare Crawley looked back at her journey to find love during The Bachelorette premiere. But there was a relationship she left out—her engagement to ex Benoît Beauséjour-Savard. Find out why.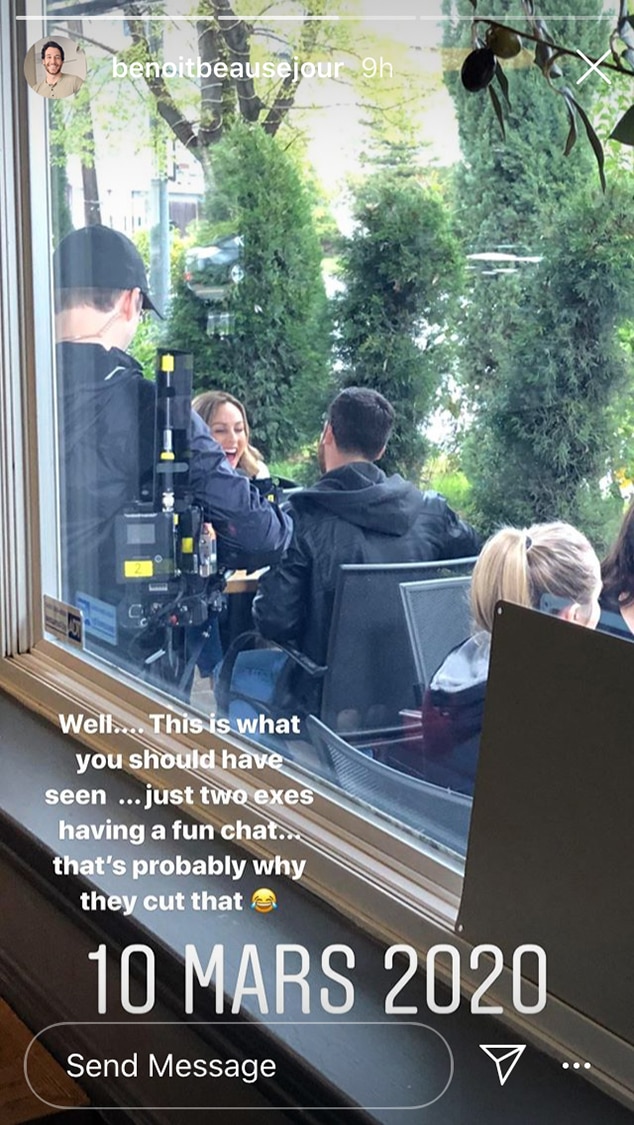 Remember Benoît Beauséjour-Savard? The contestant who proposed to Clare Crawley during The Bachelor: Winter Games reunion in 2018, and then they mutually decided to call off the engagement about a month later? 
Well, fans noticed he wasn't mentioned while Clare and Chris Harrison looked back at her journey to find love during the season 16 premiere of The Bachelorette. While the hairstylist and the host talked about her former relationship with Juan Pablo Galavis on The Bachelor and her appearances on Bachelor in Paradise, they didn't discuss her romance with Benoît.
"I love how they're just skipping over Clare getting engaged to Benoit on Winter Games #The Bachelorette," one fan tweeted.
Added another, "Are we just pretending Clare didn't get engaged to Benoit!? #wintergames #TheBachelorette."
However, there was a reason for this omission that's raising eyebrows. According to Benoît, he actually was supposed to make a cameo on the show.
He even posted about it while cheering on his ex.
 "It's tonight guys!!!" he wrote on Instagram Stories. "Tune in on ABC to watch @clarecrawley journey. P.S: You might see a familiar French Canadian in it."
In fact, Benoît even noted the two actually shot a scene together in March—before filming for the show was postponed due to the coronavirus pandemic. "Well…This is what you should have seen," he posted. "Just two exes having a fun chat..that's probably why they cut that."
By the looks of Benoît's photos, the two appeared to have a good time together, too. As he put it, "And a little too much baileys in our coffees." 
So, why was the scene cut? ABC's Senior VP of Alternative Series Rob Mills provided an explanation on Twitter.
"We didn't have time for the footage," he wrote, "but fun fact: Clare and Benoit are the best of friends! #TheBachelorette."
Trending Stories
Kristen Bell Speaks Out About Husband Dax Shepard's Relapse
See Bachelorette Clare Crawley's Reaction to Those Dale Moss Rumors
See Colin Farrell, Robert Pattinson & Zoe Kravitz on Batman Set
Case closed!
Source: Read Full Article