Margaret Cho is considered one of the funniest people in Hollywood. She started her career in stand-up comedy in the early '90s, becoming popular for her irreverent sense of humor and endearing honesty, and was soon cast in the "All-American Girl" sitcom in 1994. However, the series unfortunately became the subject of various controversies — including accusations of white-washing and stereotyping Asian Americans in ABC's attempt to boost low ratings — and was quickly canceled after just one season, per JStor Daily. Of course, Cho has had a full career since then, going on to appear on such shows as "30 Rock" and "Sex and the City," to name just two of her 100-plus acting credits. In addition to her stand-up performances, she also has a podcast which boasts her moniker and has even dabbled in burlesque, as well as being directly involved in the charitable causes she cares about.
On the personal side of things, Cho has long been very open about identifying as bisexual, per HuffPost, and quite a lot of her relationship history is public knowledge. That said, this beloved comedian has also been linked to several public figures with little to no evidence that she did in fact date them — namely, alt-comic and podcaster Scott Aukerman, actor Garrett Wang, guitarist Dave Navarro, and director Michael Landry, according to DatingCelebs and Who's Dated Who. 
As for the verified parts of Margaret Cho's love life, here's everything you need to know.
Margaret Cho dated Quentin Tarantino in the early '90s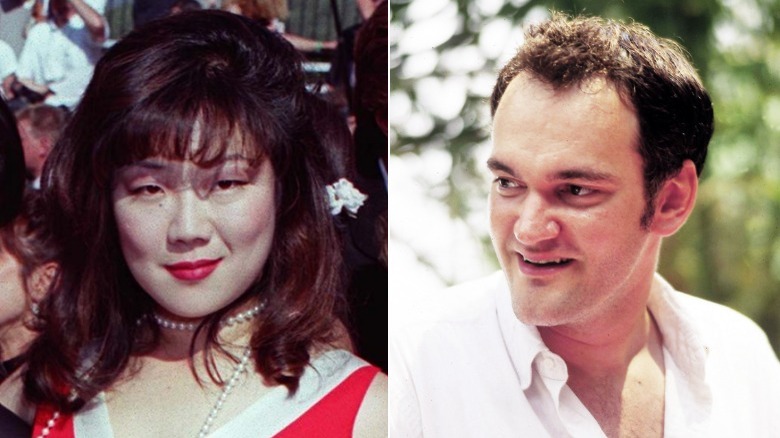 Once upon a time, Margaret Cho dated a super-famous director — none other than Quentin Tarantino. "Quentin and I met at the Snake Pit, which is a bar on Melrose Avenue in Los Angeles," the comedian told The Hudson Union in 2014 of the origins of their early '90s romance. "… I knew who he was, because … [1992's] 'Reservoir Dogs' had just come out, and then he approached me because he's a fan. And he and I just clicked."
Cho went on to explain that she and Tarantino enjoyed watching movies together, which was one of the reasons they got along so well: "He had 8,000 VHS tapes, so that was reason enough for me to hang out with him," she quipped. Luckily, things seemingly ended quite amicably between the two, as Cho mused, "He really opened up my world, cinematically. I think he's an incredible artist. … He is one of the greatest American treasures, and certainly somebody that really engages in life, and so I'm really proud of him."
Tarantino went on to date such big names as Kathy Griffin, Sofia Coppola, and Mira Sorvino, according to People, but it wasn't until 2018 that the filmmaker married his now-wife, Israeli singer Daniella Pick. The pair welcomed their first child together, a boy named Leo, in February 2020, as reported by TMZ. As for Cho, she went on to sweetly tell The Hudson Union, "I'm really lucky to know him, and I'm really happy to have had him in my life."
She then briefly moved on with Chris Isaak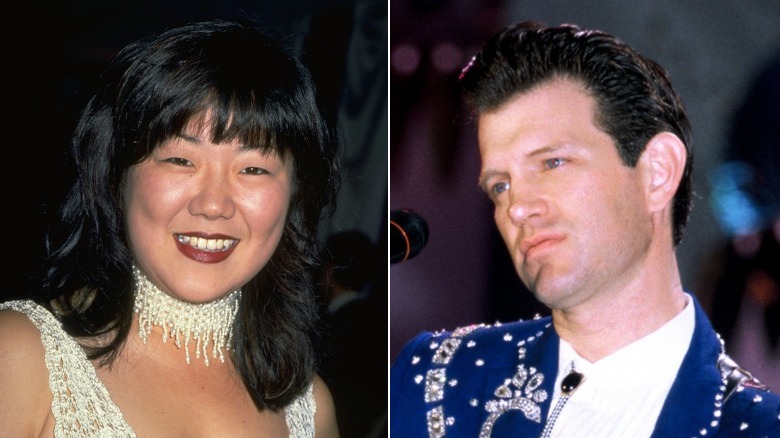 In the early days of her career in 1994, Margaret Cho dated musician and actor Chris Isaak, but things seem to have ended sourly for the pair. Cho apparently used their relationship as comedy fodder — which didn't sit well with the "Wicked Game" hitmaker. 
"Chris insists he was never her boyfriend," a spokesman for Isaak told MTV News in 1995. "He went out with her for a while, but that was it. He certainly never thought they dated so she could make him a part of her act. He was also surprised to find her publicist announcing to the media that he and Cho were going out. He went out with Margaret because he liked her, not to supply her with material."
In 2002, Isaak spoke about his admittedly less-than-thrilling love life with Time Out New York (via People). When asked if he wanted to "settle down," the multi-talent — who was later falsely rumored to have gotten secretly married around 2018, per NorthJersey.com – responded: "I've had that desire. I've also had the desire to buy a large catamaran. The desire passed when I looked at the realities. My parents have been married for 50 years. … If you're going to do it, you've got to do it like that." Speaking of his short-lived romance with Cho, Isaak told People, "She's a very pretty woman," before adding that "life tore us apart."
Margaret Cho and Al Ridenour had an open marriage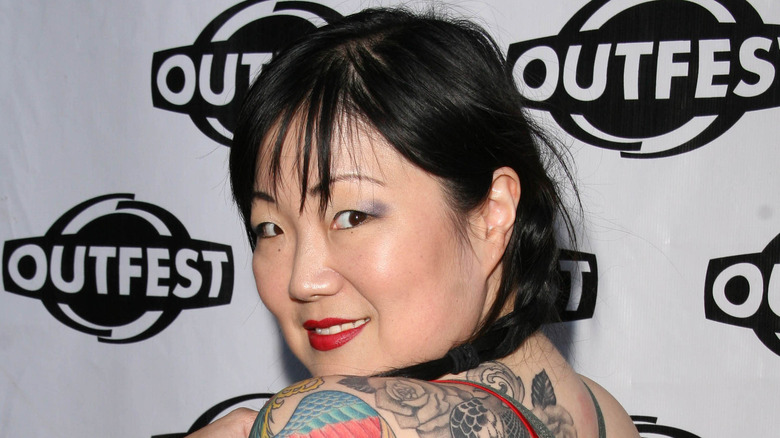 Margaret Cho married artist and occasional actor Al Ridenour in 2003 after four years of dating. As she later told Bond magazine, they ended up having two wedding celebrations, a "traditional Korean ceremony" and a "Gnostic ceremony." 
In a 2009 interview with HuffPost, Cho gushed, "I just got lucky. My husband is awesome." Going on to explain the secret to their long relationship up to that point, the comedian said with a laugh, "I think it helps to go away a lot. Travel a lot." However, on a more serious note, she added, "It's just communication, and a lot of closeness and a lot of affection and constant talking — like if we're not together, I talk to him like thirty or forty times a day. It's like we're super attached at the hip, even though we're not physically together, but when we're physically together, we're always together."
While Cho described their union as "very conventional and conservative" to Bond, she and Ridenour also shared an open marriage. "We got together because … we both have this [idea of], 'I just don't want to have sex with the same person my whole life. That's gross,'" she explained on "The Real" in 2013. Appearing on "Oprah: Where Are They Now?" the following year (via Us Weekly), Cho noted that the situation "worked out" well for the duo, emphasizing that they had "boundaries" and "emotional monogamy."
The comedian and her longtime husband ended up divorcing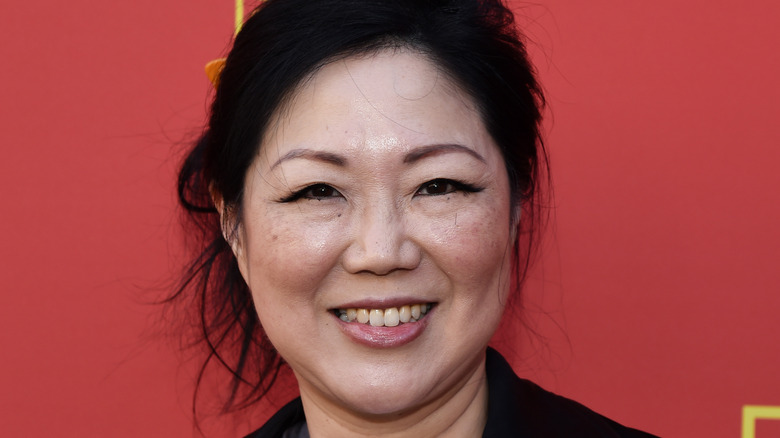 Margaret Cho and Al Ridenour were together for a long time — particularly by Hollywood's whirlwind romance standards — but they ended up calling it quits 11 years after saying "I do." According to a source cited by Us Weekly at the time of their separation in 2014, "It's been really, really hard for her. She's going through a really rough time and she's really sad about it." 
Cho officially filed for divorce from Ridenour in August 2015 on the grounds of "irreconcilable differences," per People. Meanwhile, The Blast obtained documents stating that the exes had signed a prenup before getting hitched, which meant that Cho had to pay Ridenour $200,000 in exchange for keeping their Glendale, California home and other valuables once things were finalized in 2019.
In an interview with Out in Jersey, the comedian reflected on how her divorce had affected her perspective on relationships. "In my adult life, I have never been single for more than a few weeks," Cho said. "… I had an epiphany where I thought to myself that I need to reevaluate this, find out if I enjoy being alone, and I have the suspicion I do because every time I get into a relationship, I am ultimately trying to get out." It sounds like that could partly explain what happened in Cho's marriage, as she added, "I will take all sorts of routes to get out of a relationship, whether it is being polyamorous, which worked for a point in the early 2000s, to getting involved in the leather scene."
Margaret Cho was once engaged to comedian Rocco Stowe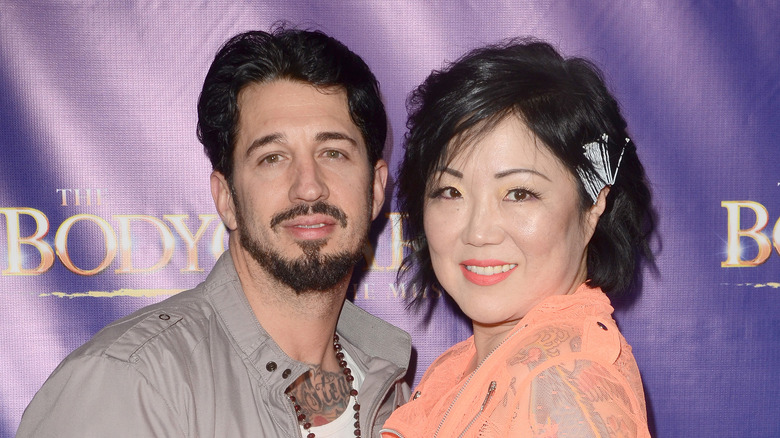 Following her divorce, Margaret Cho was once set to marry fellow comedian Rocco Stowe, though surprisingly little ink has been spilled about the couple's romance. We do know, however, that the two were still engaged as of 2018, as Cho mentioned in an interview with The Business Times.
Back in June 2017, Stowe addressed the relationship during an episode of the "Second Chances Podcast." "I had a date last night," Stowe said. "… I'm dating this girl, she's really hot, she's amazing, and last night was the first time I spent the night in her bed." He explained that he wasn't in love with her yet, since they'd only been together for "three weeks" at this point, but that he was really into her nonetheless. Stowe added, "She's a caretaker, she's really nice and sweet, and just very giving." 
That October, Cho returned the favor and publicly spoke highly of Stowe. "It's fun to have a comedian, we laugh, and sing, do yoga, cook and have a great time together," the comedian told The Scotsman. Notably, she added, "I've outgrown having an open relationship because polyamory is not exactly who I think I am now. I think it's cool that people do it, but I'm so jealous in this relationship. I think people do it [polyamory] because they don't want to miss any thrill, but the jealousy is part of what real intimacy is."
It's unclear when or how this romance fizzled, but since then, Stowe has continued his comedy career, as well as teaching yoga.
This comedian dates people of all genders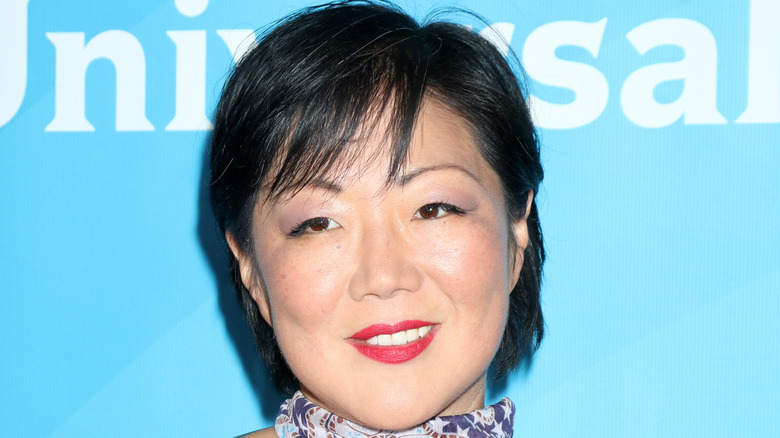 At the time of writing, it appears that Margaret Cho is both single and ready to mingle. True to herself, the stand-up comic has long been open about her sexuality and, as previously mentioned, identifies as bisexual. 
However, when speaking with HuffPost in 2018, she revealed that she wasn't sure if "using 'bisexual' is right" for her, explaining, "I've been with people all across the spectrum of gender and who have all kinds of different expressions of gender, so it's so hard to say. Maybe 'pansexual' is technically the more correct term but I like 'bisexual' because it's kind of '70s." Cho also noted that "nobody" she'd been with romantically had "ever really accepted that [she's] truly bisexual" due to the unfortunate "suspicion" and stigma still associated with bisexuality. 
During this time, the comedian was also coming to terms with two seemingly contradictory desires: She both enjoys time alone and enjoys pursuing new people. "I am dating," she told Today in June 2021. "It's really grown, and it's very adult and yet, I'm very happy living alone. I think that's really the biggest fear for a lot of people, is being alone, but I love it." 
Speaking to The Guardian earlier that year, Cho admitted to dating someone at the time, but didn't provide any details as to their identity — instead, she offered a whiplash-inducing story about having an accident in bed after eating raw chicken during a date. Um, you win some, you lose some?
What has Margaret Cho learned from her dating adventures?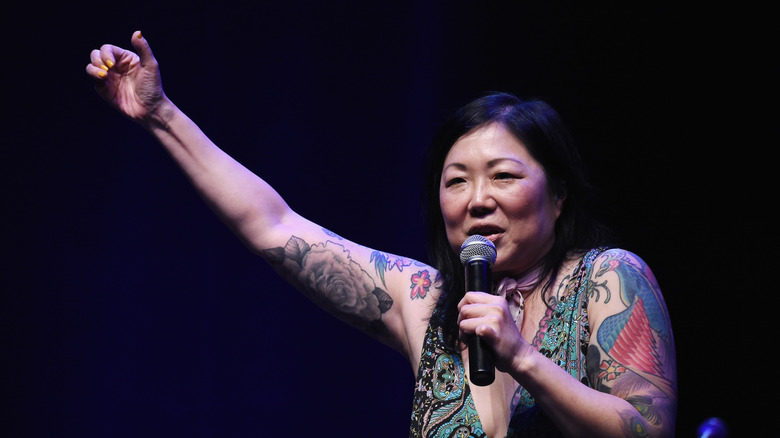 Margaret Cho has basically seen it all when it comes to dating, and she's generously willing to pass on the essential lessons she has learned along the way. In 2021, the "I'm the One That I Want" author hosted a Valentine's Day event, where she offered "sex advice" and insights on love in her signature honest and hilarious style. Speaking about the event with Bustle, Cho said, "I used to fret over not getting a call back, or not getting whatever I needed from this partner or that partner. Through menopause, I've really figured out who I really am."
Cho also shared a handful of her "dating red flags" on Netflix Is A Joke's YouTube channel, as a fun way to promote her movie, "Good on Paper," in which she stars alongside Iliza Shlesinger and Ryan Hansen. In the video, Cho answers quiz questions about what she thinks is the biggest red flag among three choices. The comedian picks: "too many group photos [on a dating app profile]," "orders for you, without asking [at a restaurant]," "you look like my next fiancé [as the opening line on a dating app]," "they totally shut down [during an argument]," "they hide their phone screen when they get messages," "they don't get along with your family and friends," and "they make fun of you" … among several other red flags. 
So there you have it — and Margaret Cho knows what she's talking about.
Margaret Cho's relationship with herself is all-important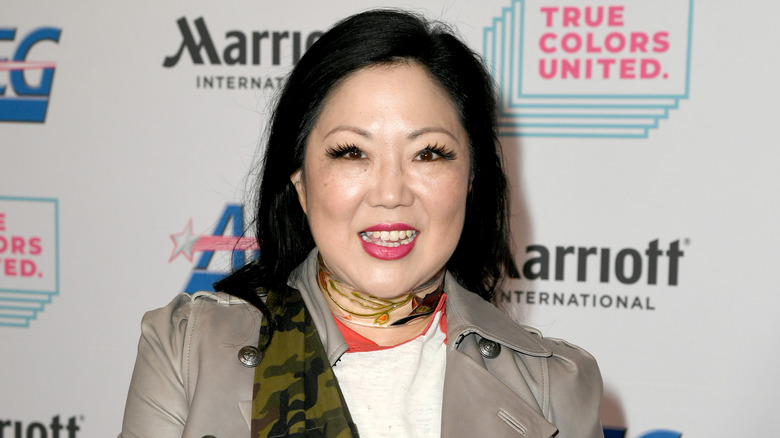 Back in 2015, Margaret Cho hosted a TLC show called "All About Sex." While speaking about the series with the Center for Asian American Media, the comedian explained the ways in which her relationship with herself was the most important to her. "I think sexuality is always brought up in context of relationships but in truth, the sex life that you have with yourself is way more important than anything you would have with somebody else," she explained. "The meaning of women's sexuality is always kind of in relationship to men, or has been historically, but I want to separate that and make it about the individual and make it about establishing that connection with yourself."
Since her divorce that same year, Cho has also learned that she actually loves spending time alone getting to know herself — something she hadn't necessarily been able to do before. "You know, as women, we're told: 'Oh, you're going to die alone'; that's like the biggest fear," she told The Guardian in April 2021. "But I'm actually really hopeful that I die alone. It's great to sleep in the middle of the bed, to watch whatever you want, to eat whatever you want, and not to have to police your actions because of somebody else in your space." 
Cho had previously expressed this idea to Out in Jersey in 2019, noting that "introspection" had become much more important to her, and that this — along with "trying to stay single" — would be something she focused on in her fifties.
Source: Read Full Article