Photographer Larry Birkhead recently remembered the late Anna Nicole Smith by sharing a previously unreleased photo on Instagram.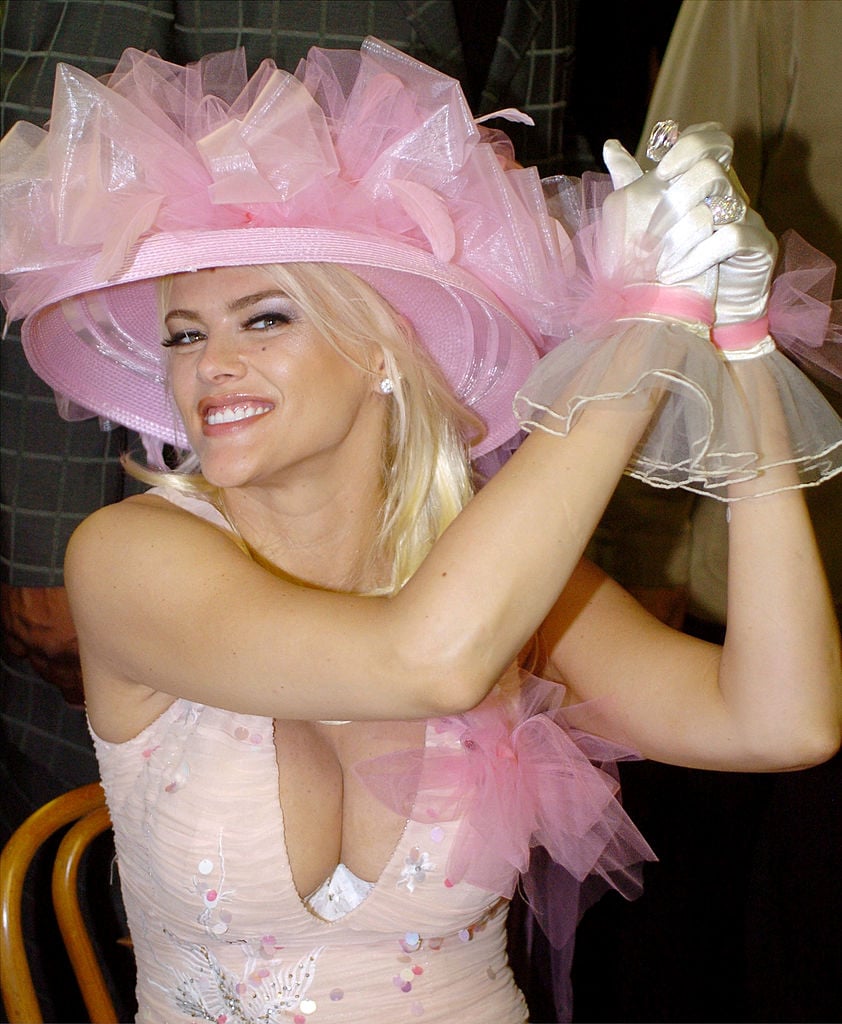 Birkhead captioned the photo by recalling Smith's kindness and humanity. "Anna Nicole visiting patients at a nursing home in Nebraska," he wrote. "Seen here showing off her white Maltese Marilyn, in this unreleased photo from 2004. Anna's kindness and good deeds often went unreported.
From Anna Nicole's official Instagram @annanicolesmith1. Post and photo by @larryanddannielynn."
Smith and Birkhead had a daughter together. Smith originally named another man, Howard K. Stern as the father, but upon Smith's death, DNA evidence proved that Birkhand was the father. He's been raising his daughter, Dannielynn since she was an infant.
Birkhead released the photo only days after he and Dannielynn had to miss a father-daughter tradition of attending the Kentucky Derby. The 2020 race did not allow for spectators due to the coronavirus. Birkhead met Smith at the Kentucky Derby while Smith was filming her reality show.
She truly cared for others
During her reality show, cameras followed Smith when she visited Camp Kindle, a camp for children with HIV and AIDS. Andy McEntee, administrator, and counselor for Camp Kindle said he recalled that Smith had recently broken two ribs prior to her visit. "She was just in pain, so it wasn't as big as she wanted it to be," he told the Lincoln Journal Star.
"At camp, she did anything and everything to make those kids happy, including dressing up head-to-toe as a clown," he said. "I think she had a really big heart, and it wasn't always shown."
He added, "You could see she was a real person just like anybody else and not just what the media was making her out to be. There's always another side to people. She did have a big heart."
Birkhead shares memories of happier Kentucky Derby days
Birkhead has continued to honor Smith at the Kentucky Derby. He and his daughter mark the occasion with new outfits every year. He shared two Instagram posts to remember simpler times when the father and daughter could attend the race.
"It seems weird not to be going to The @KentuckyDerby & The Barnstable-Brown party this week," Birkhead wrote over the weekend. "Going to watch the virtual Derby on @NBCSports. Still betting on a good time for the rescheduled events in September. Until then, sharing this memory of simpler times (and a kid that didn't talk back as much ). 😂 Stay safe!" The photo he shared showed and young Dannielynn preparing to get out of a car while holding a stuffed animal.
He then added another sweet black and white photo where Birkhead is whispering in his child's ear. She holds her stuffed animal close to her cheek.
Last year, the duo attended the race in pink along with a special accessory for Dannielynn. "Dannielynn is pretty in pink in her dress. [Dress] by Junona for The Kentucky Derby. Topping it all off in a very special hat her Mom wore to The Kentucky Derby in 2004."
Source: Read Full Article