Eboni K. Williams from The Real Housewives of New York City said she will miss having the opportunity to spar with Meghan McCain on The View. Williams recently discussed her new role on the daytime talk show. But admitted that having McCain on the show would have been an added bonus.
Why will Eboni K. Williams miss having Meghan McCain at 'The View' table?
Williams recalled sparring with McCain at Fox. "Yeah, I'll say that if anything, you know, it was, it was a time at Fox, you know, and I do enjoy sparring with Meghan," she said on the Behind the Velvet Rope with David Yontef podcast.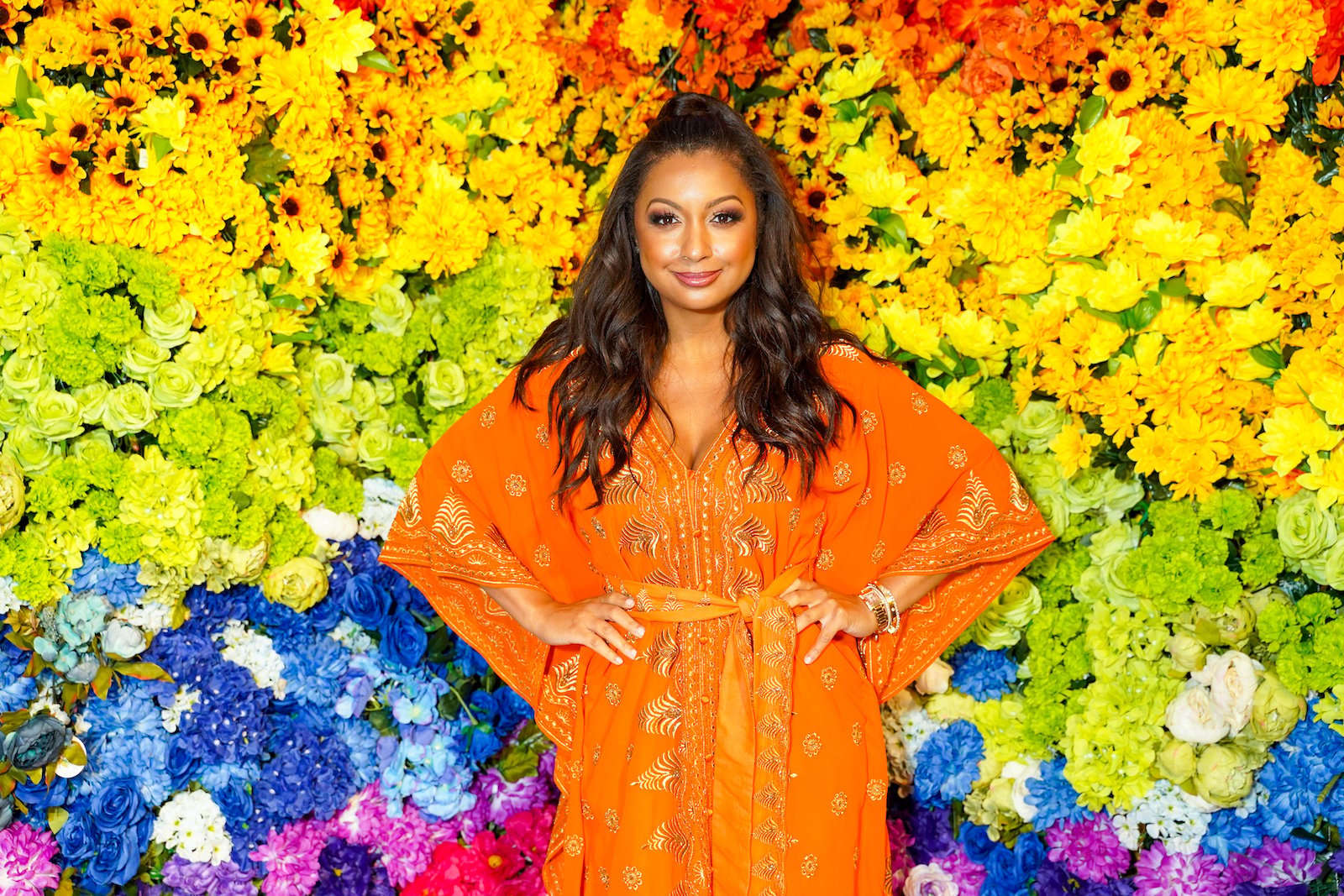 She added, "I don't get flustered or frustrated or upset. Or heaven forbid angry when someone takes a different position, that's the best kind of the sport of it. I mean, you understand this as a litigator, what are you gonna do? Pack up your toys and go home because opposing counsels, you know, making an adverse argument, that's the point! The point is they make their argument, you make theirs, and hopefully somewhere along the way justice has failed."
"So, Megan and I, that's what we're really good at it," she said. "So there's a little bit of what would it have been like, to have that opportunity to be at the table with her?"
Why is 'The View' a dream job for Eboni K. Williams?
Williams also said The View is a dream job. "So to see my name, even in print, alongside, The View and Condoleezza Rice and Carly Fiorina," she said. "And you know, all these other iconic women that are going to have an opportunity to sit at that table, it feels incredible. It feels like I'm doing something right. You know, that's what it tells me is if my intention is to do two things. To show up in this world, demonstrating, not just talking about it, but demonstrating that women and Black women, in particular, belong in every single space in society, in a full, authentic way."
"And the other one is to manifest conversation and, and be kind of real," she said. "Like the possibility of what a better-shared humanity is amongst all people in our very beautiful America. If I can do those things at work, I don't think there's a better way to do it than at The View. That's how I feel about it. And the fact that I even get to sit one or two days at that table and just live that intention feels incredible."
Is 'The View' is returning to it's roots?
Williams also sees some of the current conversations reflective of the series' roots. "What I do know for sure is that the women of The View are some of the smartest women in television," she remarked. "There's some of the best prepared and experienced women. I was actually watching a clip this morning of Sonny [Hostin] and Sara Haines debating really the merits of Monica Lewinsky monetizing her story."
"And I loved it because it was vintage The View," she added. "To me, what I find really boring and like raggedy and lazy, not in the women, but just the way news can be produced these days, the same old Republican versus Democrat bullsh*t that we'll hear til we're dead, who cares?"
Source: Read Full Article