CBS had breathed new life into yet another vintage show. After rebooting the likes of MacGyver, Hawaii 5-0, and Magnum P.I., the network is revisiting '80s crime drama The Equalizer. Queen Latifah stars in the updated series as Robyn McCall, a disillusioned ex-CIA operative turned vigilante NYC crime fighter.
The Equalizer premiered Feb. 7 after the Super Bowl, pulling in more than 20 million viewers in its post-game debut. The show's first outing saw McCall help to rescue a young woman who'd been framed for a murder. "I'm the one you call when you can't call 911," she explained in the episode.
A new episode of 'The Equalizer' airs Feb. 14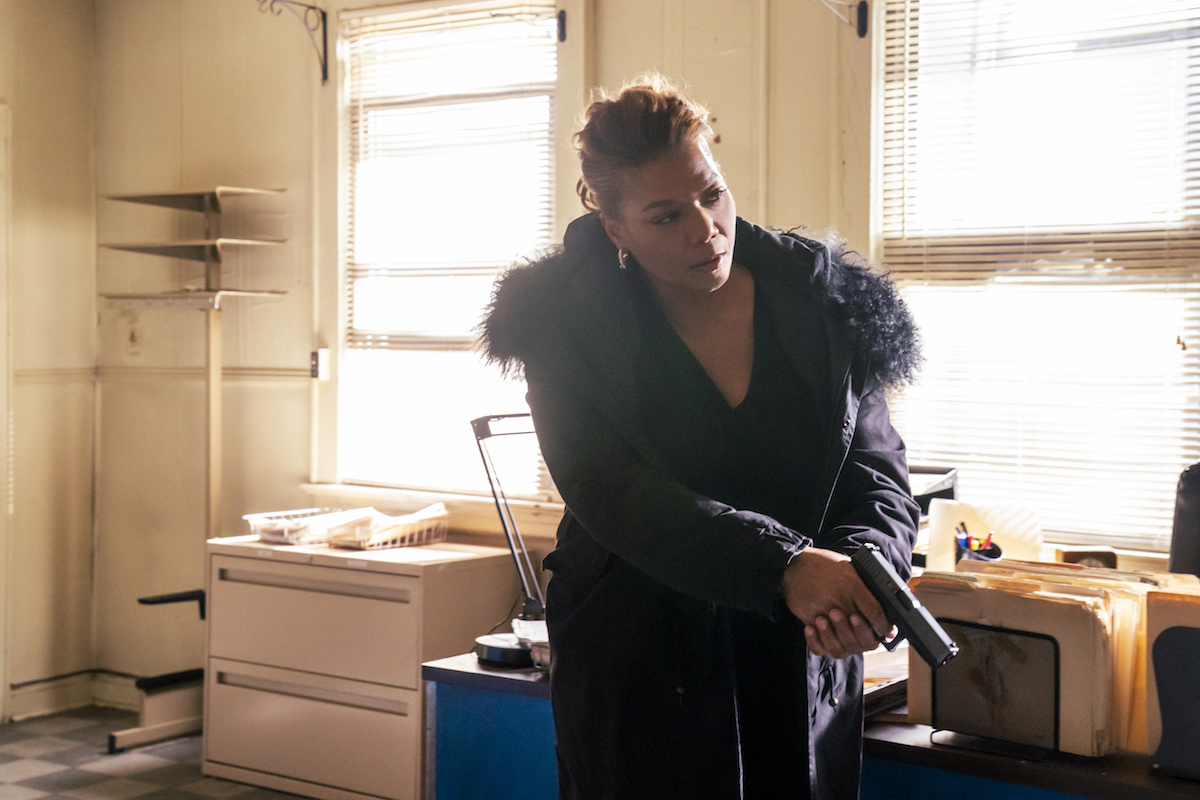 At the end of The Equalizer's premiere, McCall posted an anonymous ad online: "Got a problem? Odds against you? I can help."
In episode 2, "Glory," McCall's ad generates a response. She connects with a mother whose son has been kidnapped by a human trafficker (Thomas Beaudoin). The trafficker threatens to execute the boy unless his mother steals confidential information for her employer, an FBI agent. Also, after realizing her 15-year-old daughter Delilah (Laya DeLeon Hayes) is keeping something from her, McCall enlists the help of Aunt Vi (Lorraine Toussaint) to help uncover the secret.
The Equalizer Episode 2 airs Sunday, Feb. 14 at 8 p.m. ET on CBS.
How to stream 'The Equalizer' 
If you missed the first episode of The Equalizer, it's currently available to watch through Feb. 21 on free streaming service Pluto TV. You can also watch the show's premiere for free on the CBS YouTube channel and Amazon Prime Video through Feb. 21. (The first episode of The Silence of the Lambs sequel Clarice will also be available to watch on Pluto TV, the CBS YouTube channel, and Prime Video for two weeks after its Feb. 11 premiere.)
New episodes of The Equalizer will be available to watch live and on-demand on both CBS All Access and CBS.com. You can also watch it on any live TV streaming service that includes CBS, such as YouTubeTV, Hulu Plus Live TV, and FuboTV in many markets.
The Equalizer is not available to stream on Hulu.
How to watch the original version of 'The Equalizer' with Edward Woodward 
Want to catch up on the original version of The Equalizer, which starred Edward Woodward as Robert McCall, a retired intelligence agent committed to making sure innocent people got justice? All four seasons of the show, which aired from 1985 to 1989, are streaming at NBC.com.
The 2014 movie The Equalizer, which starred Denzel Washington as a reimagined version of the Robert McCall character, is available to rent on Amazon Prime Video, YouTube, iTunes, and other platforms. The 2018 sequel The Equalizer 2 is also available to rent on various platforms.
Check out Showbiz Cheat Sheet on Facebook!
Source: Read Full Article