Fans appeared underwhelmed on the heels of episode 14 of the final season of This Is Us, titled "The Night Before the Wedding." Some fans believed Kevin's (Justin Hartley) storyline was set in motion during season one of the NBC drama series. While many viewers were thrilled to see Kevin and Sophie (Justin Hartley and Alexandra Breckenridge) reunite, others found their romantic ending anti-climactic.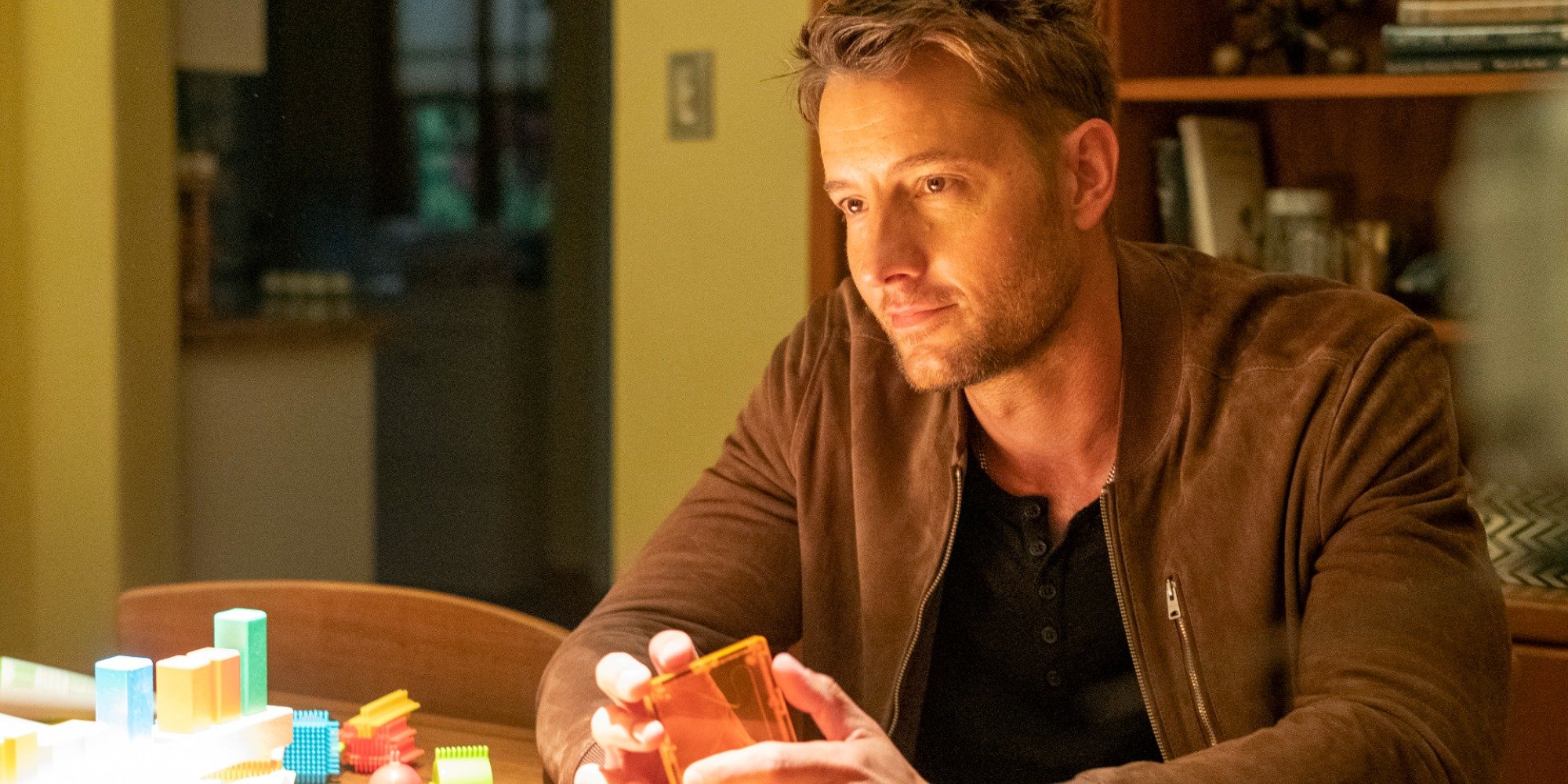 Kevin and Sophie's reunion appeared meant to be
Kevin searched for years to mimic the great romantic love he believed his parents, Jack and Rebecca (Milo Ventimiglia and Mandy Moore), shared.
After his marriage to Sophie ended unhappily, Kevin dated a string of suitable women. However, none of these appeared to be his person for the long haul.
Throughout six seasons of This Is Us, fans watched as Kevin romanced Olivia (Janet Montgomery), Sloane (Milana Vayntrub), Zoe (Melanie Liburd), Cassidy (Jennifer Morrison), and Madison (Caitlin Thompson), to name a few.
However, none could hold a candle to Sophie, whom Kevin pined over since tearing apart their teenage marriage by cheating on her.
Twelve years after their split, the two reconnected in Season 1 before breaking up again in Season 2.
Sophie later appeared in critical moments in the series, including her mom's funeral, which Kevin attended to support his childhood love.
Subsequently, it wasn't until Kate and Phillip's wedding (Chrissy Metz and Chris Geere) that Kevin and Sophie's relationship came full circle. At 45-years-old, both were more than ready to give their romance another go after years of individual personal growth.
Fans theorize Kevin's romantic ending was written in season one
https://www.instagram.com/p/Cc1B3V7BCcl/
In a Reddit thread titled "Unpopular Opinion: I want Kevin to end up with Sophie," fans weighed in on the longstanding This Is Us relationship.
"Since season one, every time Kevin pictured "The One," he always thought of Sophie. Kevin and Sophie seem to be endgame. They have loved each other since the 4th grade. A couple of mistakes and fights and arguments aside, I think Kevin still loves her, and Sophie still loves Kevin. A first love turned into The One would be a perfect love story," claimed one fan.
"They said Kevin's ending was written when the show started. However, the writers mentioned that many people will be angry with Kevin's ending and to expect the unexpected," wrote a second Reddit user. "That said, there have been seasons of foreshadowing they will end up together. At the very least, their story went unresolved. It wouldn't make sense for him to keep ignoring his feelings for her for the rest of his life when, after decades, they never go away."
"People justify it because they love each other as messy and as horrible as it got. They 'get' each other. Always have," stated a third viewer.
"I would be happy with them being the end game. I think Kevin has grown more since the last time he broke Sophie's heart. However, I think it would be nice for Kevin to quit chasing a fairytale story. He needs to learn to love himself and remain alone for a while," a fourth fan penned.
Will fans see any further scenes between Kevin and Sophie?
This Is Us fans may see future scenes between Kevin and Sophie. However, not as the stars of their own relationship-driven episode.
"The Night Before the Wedding" allowed Kevin and Sophie to wrap up their relationship neatly. Viewers can only assume Kevin and Sophie are a couple during the remaining four episodes of This Is Us.
However, the show's writers must finish other stories before the series's final bow on May 24.
The remaining episodes of This Is Us include one dedicated to Miguel's story for the 15th installment of season 6.
Following episode 16, titled "Family Meeting," and episode 17 is "The Train."
The series will conclude with its 18th and final episode, simply titled "Us."
This Is Us airs Tuesdays at 9 p.m. EST on NBC.
Source: Read Full Article