TheWrap Emmy Magazine: "I was nervous but I was very excited at the same time. I always had the longest hair as a child," the actress recalls
A version of this story about Shira Haas first appeared in the Emmy Hot List issue of TheWrap's Emmy magazine.
Shira Haas is one of the discoveries of this year's Emmy season. The petite 25-year-old Israeli was nominated for Outstanding Lead Actress in a Limited Series or Movie for "Unorthodox," a Netflix limited series loosely based on the Deborah Feldman memoir about a young woman who runs away from her husband and family in the ultra-Orthodox Hasidic community in New York. To play the role, Haas had to learn to speak Yiddish and shave her head, among other challenges. She spoke to Sharon Waxman from her home in Tel Aviv, Israel.
You've played an ultra-Orthodox character before — Ruchami on the Israeli series "Shtisel," and now Esty in "Unorthodox." How much did you know about the Hasidic community before taking on these characters?
I didn't know really much. When I started, I read a lot about the Satmar community, which Esty is in, and I read also Deborah's book, of course. And I talked to a lot of women and people in general that left their community, so it really helped me. It was important for me to do justice with the place that Esty was coming from. But at the same time, what I really loved in Unorthodox is what I felt like when I read it. I got a look into a new world that I didn't know before and a community and a character that's very different from me. But I felt like I can really see myself within Esty. I understand her, I have empathy for her and it doesn't matter where she comes from.
Meet some of 2020's Emmy nominees
Actress and series co-creator Issa Rae, "Insecure"
Photographed by Matt Sayles for TheWrap
Actor and showrunner Dan Levy, "Schitt's Creek"
Photographed by Matt Sayles for TheWrap
Actress D'Arcy Carden, "The Good Place"
Photographed by Matt Sayles for TheWrap
Actor Billy Porter, "Pose"
Photographed by Matt Sayles for TheWrap
Actress Linda Cardellini, "Dead to Me"
Photographed by Steven Rodriguez
Actor Jeremy Strong, "Succession"
Photographed by Christian Friis for TheWrap
Actress Shira Haas, "Unorthodox"
Photographed by Matt Sayles for TheWrap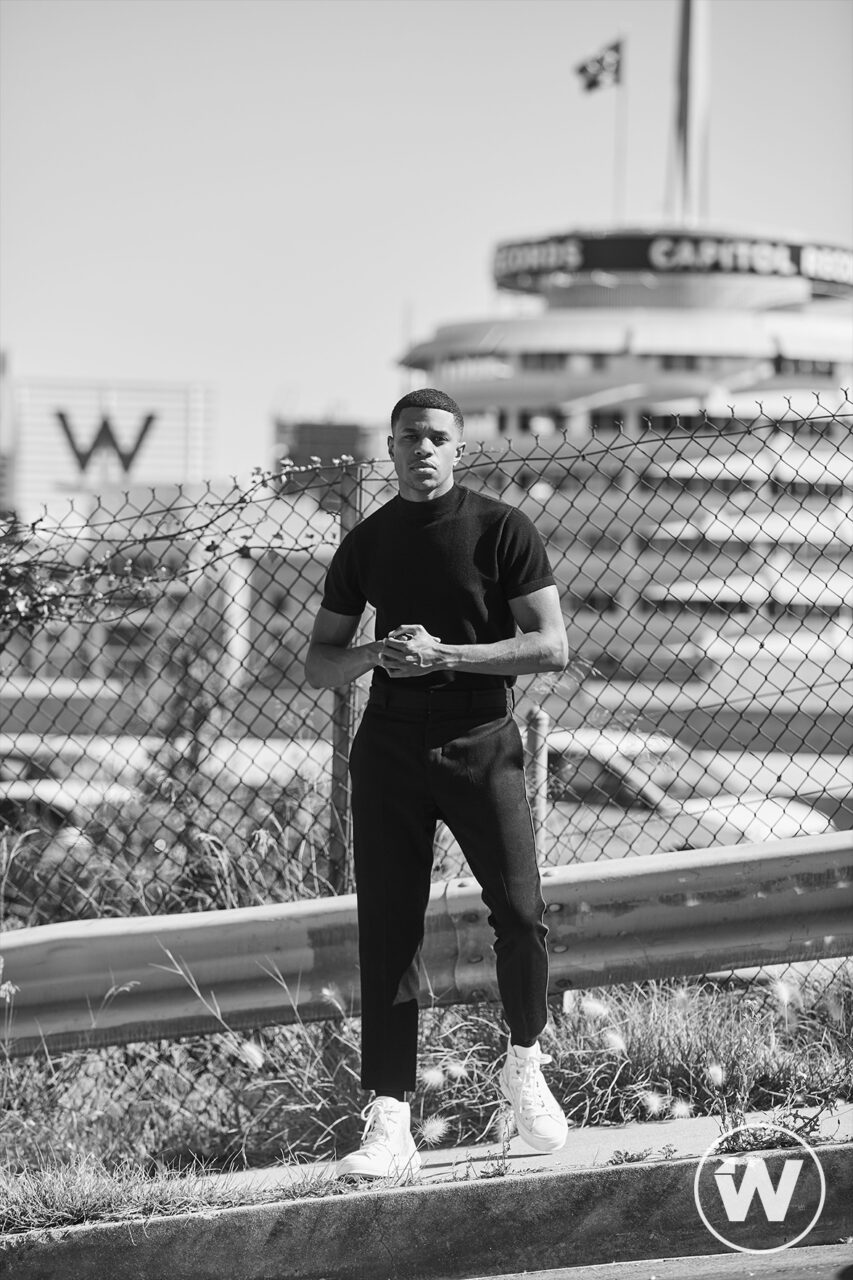 Actor Jeremy Pope, "Hollywood"
Photographed by Matt Sayles for TheWrap
Actor Bradley Whitford, "The Handmaid's Tale
Photographed by Matt Sayles for TheWrap
Executive Producer Robin Thede, "A Black Lady Sketch Show"
Photographed by Matt Sayles for TheWrap
Director Eric Goode, "Tiger King"
Photographed by Matt Sayles for TheWrap
Director Rebecca Chaiklin, "Tiger King"
Photographed by Matt Sayles for TheWrap
Executive Producer Prentice Penny, "Insecure"
Photographed by Matt Sayles for TheWrap
Billy Porter, Linda Cardellini, Dan Levy and more sit down for interviews and photo sessions with TheWrap
Meet some of 2020's Emmy nominees
Information
Masthead
Newsletter Subscription
About Us
CollegeWrap Magazines
OscarWrap Magazines
EmmyWrap Magazines
CannesWrap Magazines
Fall TV Preview
Popular Article Tags
Press Releases
Contact
Advertise With Us
Jobs
Privacy Policy
Featured Blogs
Waxword
Steve Pond
Alonso Duralde
Media Alley
BE Conference Blog
Party Report
TheGrill Conference
Obits
Connect
Source: Read Full Article